To make money from a health and wellness blog, you need to build a firm SEO, content marketing and monetization strategy. 
This article seeks to shed light on the proven and tested ways to build a successful SEO-optimised health and wellness blog. You also will learn valuable tips that will improve your blogging and content marketing skills.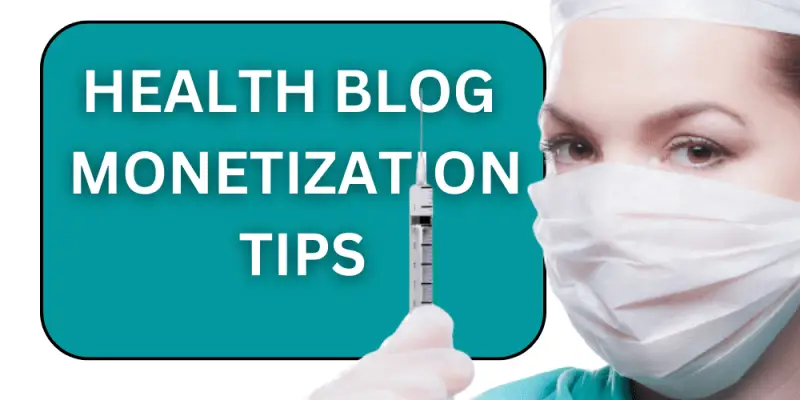 Is Health a Good Niche for Blogging? 
The health niche is very lucrative with low competition, and it is highly in demand because everyone needs health care either for themselves or a loved one. 
This places the health niche far above other niches. 
People go to Google first to ask health-related questions even before consulting a Doctor. 
Every minute of the day, Google gets 70,000 health-related searches and this accounts for 7 per cent of the total daily search on Google. 
They ask questions related to symptoms, medications, insurance etc. 
This clearly shows the extent to which health-related information is needed. 
Health is a good niche for blogging because of the high demand for health-related answers or solutions by people.
The trick to making it big with a health blog is to pivot. Narrow down your focus to a specific area and serve the audience in that sub-niche. 
For instance, instead of blogging about every disease, focus on diabetes management for men. 
This may sound like one topic that is too narrow to build a whole blog for, but yes, I have been in this "trying to go broad" trap before. Don't fall for it. 
Focusing your blog on diabetes management for men places you as an expert to your audience. Your blog will rank faster on search engines because your articles will revolve around diabetes for men. 
That's how to build authority. 
Note: Research to know the search volume of the selected niche before creating your health blog. This is very key. 
Is a Health Blog Profitable? 
Health blogs rank among the most profitable niches on the internet.
This is because of the numerous monetization opportunities like: 
Online memberships & clubs 

Telemedicine 

Premium follow-ups 

Ebook sales 

Courses 

Affiliate Marketing 

Display Ads 

Sponsorships 

Brand deals 

Donations and 

Multi-Level Marketing 
These monetization options allow health bloggers to make a fortune from blogging. 
Profiting from a health blog requires strategic content marketing and SEO. 
Valuable SEO-optimized content will put your blog in front of search engines. Search engine traffic is pure gold. It is free and quickly converts potential buyers into paying customers. why? because most people who land on your blog from search engines are already in buying mode. 
This is because most people searching for health-related solutions on Google are already in buying mode. 
If your content demonstrates topical authority, they will trust your products or any affiliate product you recommend to them. 
How Much Do Health and Wellness Bloggers Make? 
In general, successful bloggers earn more than $208,000 monthly, while beginner bloggers earn between $0 to $500 monthly depending on the niche, traffic and monetization strategy. 
According to Comparably.com, the salaries of Health, Nutrition and Wellness bloggers range between $32,210 and $116,290. These statistics represent the US job market. 
In January 2018, Kath Kyle, a food and health blogger published an income report showing her monthly cumulative $15,534 in blogging income. 
Kath made this money by selling her health-related products, promoting multi-level (network) marketing products, display ads and affiliate products. 
Kath Kyle's income report reflects many other health bloggers' income stories.
The secret to building a successful health blog lies in providing value through content in a way that reaches a wider audience. 
This is why SEO content writing is key.
13 Ways Make Money with a Health & Wellness Blog
Let's dive into the main matter. 
There are several ways to make money with a health blog; 
Multi-level marketing (Network marketing)

Webinars 

Coaching 

Ebooks, checklists, toolkits etc 

Online Courses 

Memberships

Hardcover books 

Display Advertising 

Affiliate revenue 

Brand deals or sponsorships 

E-commerce/physical products 

Telemedicine 

Donations 
1. Make money with Multi-Level Marketing MLM: 
Many people have gained good health by using medications and supplements sold by network marketing companies. 
If you are one of them, great. If it worked for you, then it should have worked for many others. 
Why not help other people with the same problem? 
Promote the MLM products on your blog, help other people to stay healthy and earn residual income. 
Before you promote any MLM product on your blog, make sure its efficacy has been tested. 
Primarily, you should have used it and found value, alternatively, someone you trust should have used it too. 
This is because many people promote fake network marketing products nowadays for the sake of making money. 
This is how network marketing works; 
Step 1:
You sign up to be a network marketer with a network marketing company; either through an upline (someone who has signed up already) 
Step 2:
You market the products of the company to other people and  if they buy the products through you, you earn commissions and  become their upline (they become your downline) 
Step 3:
Your downlines do the same thing. Whenever they get someone to sign up, they earn a commission and you can earn as well and it continues like that. 
The idea is to build a network of distributors who will work under your team while you earn from their marketing effort.
This is a legit business that happens worldwide.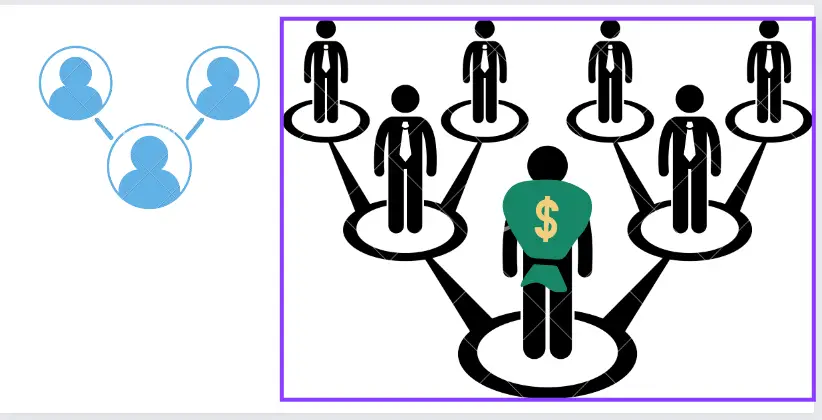 2. Make Money with Webinars: 
If you are a health professional, webinars can be a great way to quickly reach, communicate, educate, engage and offer help to your audience or patience. 
These webinars can be monetised by charging for premium access. 
A cardiologist can hold premium health webinars to educate people on heart disease prevention, post-cardiac attack management and recommended foods that are healthy for the heart. 
A Psychiatrist can offer premium help on post-traumatic stress, anxiety management, depression etc. 
A Pediatrician can hold webinars with new mothers to discuss nutrition for newborns, development for children, vaccine education, healthy diets for breastfeeding moms, and Q&A sessions. (Source)
A Public Health Specialist can offer premium webinars to discuss public health concerns with a close group of interested or concerned people. 
Webinars can be live or prerecorded. But health webinars should be offered live to allow engagement and quick interaction between the participants and the presenter. 
All these webinars can be promoted to the audience in your blog. 
3. Coaching
:
Health coaching is used to help people achieve good health and wellness faster than they should have without the help of a coach. 
Examples of health coaching include; 
Exiting Smoking 

Achieving Healthy sleep 

Nutrition 

Time and stress management 

Healthy Activity guide  (

Source

)
Your job as a coach is to be a cheerleader that helps people move forward quickly and tick all the boxes to help them achieve a healthy lifestyle.
This may include online meetings, emails, phone calls, one on one meetings etc.
This is a premium service to offer on your blog as your traffic grows. Most of the coaching sessions are one-on-one. 
Charge reasonably and offer value. 
4. Make Money with Ebooks: 
eBooks are a great way to monetize your health blog. Package useful and helpful information into an ebook and sell it online through your blog. 
Otherwise, get an ebook with "private label rights" (PRL). This kind of ebook can be bought from PRL websites sold on your website. The PRL business gives you the right to resell other people's content and keep 100 per cent of the profit. 
Do thorough research to find out which books resonate with your audience, and be sure that the selected book or books contain useful, valuable and up-to-date information. 
5 Best private label rights (PRL) websites to get books and resell on your blog 
In addition to ebooks, you can sell simple health checklists and toolkits on your blog.
Examples of checklists to sell on your blog; 
Diabetes self-care checklist

Mental health checklist 

Daily health checklist etc
Examples of toolkits  to sell on your can be;
Daily habit tracker and 

Workplace mental health toolkit 
What's the difference between a checklist and a toolkit?
A checklist is a list of tasks or activities that needs to be completed to achieve the desired result while a toolkit is a gathering of tools to help facilitate a process that leads to a result.  
5. Online Courses: 
According to Kajabi, the digital learning market is expected to skyrocket to $325 billion by 2025.
In 2018, reports have it that $46 billion was made from electronic learning (online learning) (source)
These frightening and encouraging statistics validate the reasons why bloggers should create and sell courses. 
Digital learning is here to stay, and people love to be shown how to do stuff (hands-on), and an online course does the magic. 
As your blog gains more momentum and records good traffic, an online course can surge your income. 
Online courses can be hosted on your website using membership plugins like MemberPress, or on external learning management platforms like Syeteme.io or Kajabi. 
How can you make money with online courses? 
It's simple, pay attention to what your audience wants, this can be through the comments on your post or by carrying out research with "answer the public" research tool to know what questions people are asking in your niche. 
If the search volume is much, say 10,000 monthly searches and above, then the demand is reasonable. 
Go ahead and create your online course, and use your blog to market it. 
Email your list if you have built an email list to inform them about your new course. 
There are many valuable tutorials on YouTube and Udemy or SkillShare on how to create, publish and market your online course successfully.
6. Memberships
: 
The Health and Wellness niche is unique because readers always require support.  Starting a paid membership community can bring people of like minds together to engage,  discuss, and share useful health tips and ideas to improve their lives. 
You can spice up your community by occasionally inviting experts to speak to your audience, let's say twice a month. 
Also, share useful resources with the community members (ebooks, checklists, toolkits etc)
MemberPress WordPress plugin is highly recommended if you want to host a premium membership community on your website. 
7. Make Money with a HardCover Book: 
If you want to gain authority in the health and wellness niche, you should consider writing a book. 
A paperback book positions you as an expert and an influencer, this is accompanied by huge sales that will come from your trusted fans. 
Before you write a book, gain relevant experience and some level of expertise in a particular area (a topical or narrow area in the health and wellness niche), this does not mean you must spend many years to gain experience. 
Alternatively, interview experts and gather facts, package your facts into a book. 
Your book can be sold on Amazon or kept on your membership platform for your community members to access. 
Wait, which are the best ways to market your book and make huge sales?  Use your blog, and your existing email list or promote with Amazon paid ads. 
Note: Only write a book if there is demand for it.
To have a successful book project, it must either solve a problem, meet a need or cure a pain point. 
8. Make Money with Display Advertising: 
This is the commonest way to earn money with your health blog. 
Sign up for an advertising network, if your blog is approved, ads will begin to show on your blog. 
You get paid for each click on the ads that appear on your blog.
Display advertisements  are sometimes referred to as banner ads or display ads (for short)
Read this article to learn more about display advertising networks. 
9. Affiliate Marketing 
There are many health and wellness products online to promote on your blog and earn commissions. 
Go to Google and search for health affiliate programs or wellness affiliate programs.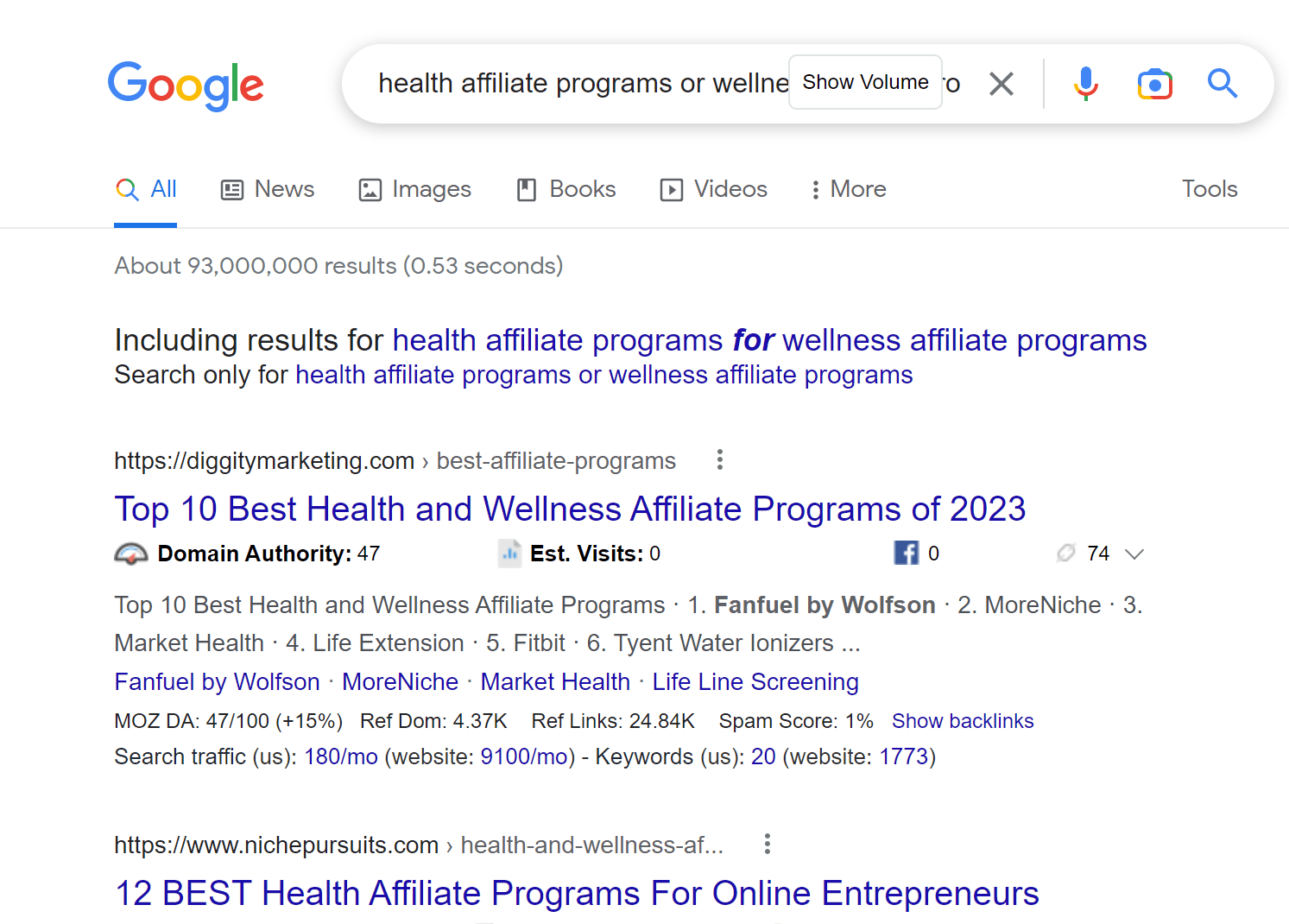 Alternatively, sign up for Amazon Associates, (an affiliate program by Amazon) and begin to promote related products on your blog. 
Other places to find affiliate products are WarriorPlus, Digistore24 and Clickbank. 
10. Make Money with Sponsorships/Sponsored Posts: 
Many bloggers are making money by getting paid to write reviews or articles about the products they love (or at least related to their niche). 
Opportunities for sponsorships will come when your blog begins to get reasonable traffic. You will be contacted by other bloggers or companies who sell health-related products to write reviews or sponsored articles. 
11. Brand Deals: 
Although brand deals are often done with YouTubers and vloggers. 
Most brands pay bloggers (who also have many  YouTube subscribers or social media followers) to promote their products on all the platforms for an agreed fee over a period of time. 
You can contact/pitch to relevant brands to sign a deal with you. The chances of getting a positive response depend on how well your pitch is, and your perceived value. 
This makes sense for bloggers with huge traffic, big or medium YouTube channels and many social media followers. 
However, smaller brands may want to deal with bloggers/YouTubers with growing traffic. 
12. Establish a Digital Health Facility (Telemedicine)
Telemedicine is the future of healthcare delivery. Many countries are making policies and regulations for telemedicine. 
What is Telemedicine:
This is the process of providing health care online, usually through video calls and chats. 
This is how it works, a patient books an appointment with a Doctor or a healthcare professional, they meet online and the patient consults the doctor, the doctor chats with the patient and probably recommends a diagnosis, or gives a prescription, depending on the situation or health condition. 
A Telemedicine platform is also referred to as an online or digital clinic. The health services are made available through an app or a website. If you are a health professional, a blog can be the place to drive traffic to your digital clinic. 
Except you have a huge budget to run paid campaigns, blogging can bring you sustainable traffic if done the right way. 
13. Make Money from  Donations
: 
Give your audience the opportunity to voluntarily appreciate your work.  Include the PayPal done button on your blog, particularly after the end of a well-written article. 
If you provide value with your blog, people won't mind giving you money for free. 
Another way to collect donations is via Buy Me A Coffee. 
Readers can give you a tip to buy coffee, lol. 
You can donate your earnings to a cause or charity. 
How to start a Health and Wellness Blog
Following these key tips can help you to launch a successful blog,
a) Identify who you want to help/serve:
This simply means choosing a sub-niche with an itching problem or pain point. 
Don't be tempted to go too broad, focus on a narrow niche, find your voice and pitch your tent there. 
Fill your blog with useful and relevant information. Stay on topic and avoid writing about unrelated topics. 
This is Google's number one ranking factor. 
I have created a list of health and wellness niche ideas below to motivate you. 
b) Choose your Blog Name & Identity:
Choose a blog name and website address. This is how your potential fans/readers will find you. A website address starts with www and includes your chosen identity, then ends with either .com, .net, .org or other domain extensions. 
Here's an example: www.healthyplace.com
c) Find a place to stay and serve:
You can't become a health blogger in the sky. You need a place online to serve people in your chosen niche. That's why you need to build a blog to publish content. 
Buy a domain name

Buy web hosting and 

Build your blog
d) Publish Content:
A blog without content isn't a blog. Nobody will find it or rely on it. Google won't place it on search results and you won't receive organic traffic. 
In blogging, SEO-optimized content is king, this is what attracts highly-targeted traffic to your blog. 
To become a successful blogger, you need to know how to write SEO-optimized content. 
In this article, I explained what it takes to become an SEO Content Writer. 
e) Be Consistent
: 
Many health bloggers get fatigued too early. 
Blogging isn't a get-rich-quick scheme. It is serious business. Publish content regularly. 
If you have the budget to hire someone to write SEO-optimized articles for you, please do. It is worth it. 
f ) Learn  Right Way to Blog:
I spent over three years doing the wrong things on my blog, not until I discovered the secrets of profitable blogging. 
Find useful resources online. My eBook titled: Blogging Income Secrets is a sure guide to help you run a highly profitable and SEO-optimized blog. 
31 Health and Wellness Sub-Niche Ideas 
Sleep and medication 

Diabetes care 

Dental care 

Glaucoma 

Awareness of specific eye diseases 

Nutrition for nursing mothers 

Nutrition for pregnant women 

Healthy eating 

Anxiety and depression 

HIV/AID awareness 

Burning belly fats 

Bodybuilding 

Yoga 

How to quit addiction 

Children's Health 

Herbal medicine 

Heart disease care or awareness 

Food supplements 

Mouth and body Odour awareness 

Menopause 

Reproductive health education 

Anger management 

Obesity 

Insomnia 

High blood pressure education/prevention 

Weight gain education 

Weight loss programs 

Personal safety 

Skincare 

Pregnancy/miscarriage 

Post-trauma management 
Key Takeaways 
The health  niche is very profitable with numerous monetization opportunities 
Succeeding in the health and wellness niche requires patience and consistency 
Do not go too broad, start with a sub-niche, serve people there, and build trust and authority. 
Before you start a health and wellness blog, identify your monetization opportunities and be realistic with your goals.

 
Recommended Articles: