If you want to improve your website's search engine ranking, SEO content writing can make this happen quicker than you can ever imagine.  
In this informative post, you will discover what SEO content is and why it is important. 
Summary of what you'll learn from this article
The comprehensive meaning of SEO content writing 

The importance of SEO content writing 

How to use SEO in content writing 

How to Become an SEO Content Writer 
What is SEO Content Writing? 
SEO Content writing is the art of using relevant keywords/keyphrases in web content.  This includes optimising meta descriptions and header tags, and using focus keywords.   
The goal of SEO content writing is to optimise content for search engine ranking and to attract organic traffic to your website (or web content). 
To write SEO-optimised content, you need to do keyword research beforehand to identify the focus keyphrase and include it in your content. 
SEO content writing extends to creating content that is valuable, concise, and easily understandable. 
As a rule, for web content to comply with SEO content writing standards, it must have an SEO-optimised title, meta description, header tags and reasonable keyword density. 
Let's discuss each of the building blocks of SEO Content writing. 
Keyword research is very crucial in SEO content writing, it helps you to identify the keywords that your target audience is searching for on Google and then include these keywords in your content (without keyword stuffing) 
An SEO title is a combination of the target keywords in the chosen title of your article. This helps search engines (and potential readers) to have a clue about your article.
A survey by Databox suggests that a catchy SEO title has the potential of increasing traffic by up to 438%.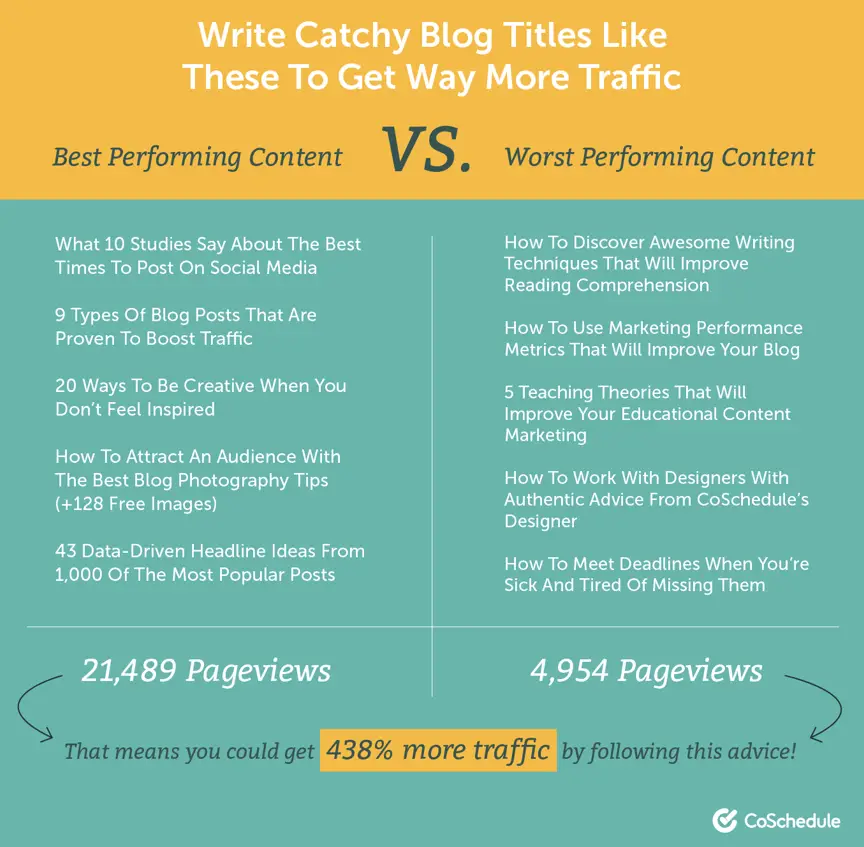 Ahrefs surveyed 953, 276 content pages, and the study reveals that  Google rewrites SEO title tags on search results 33.4% of the time.
This is to ensure that the title reflects the content of the article. 
Google considers titles very important, and for a title to be SEO compliant, it must describe the content of the article.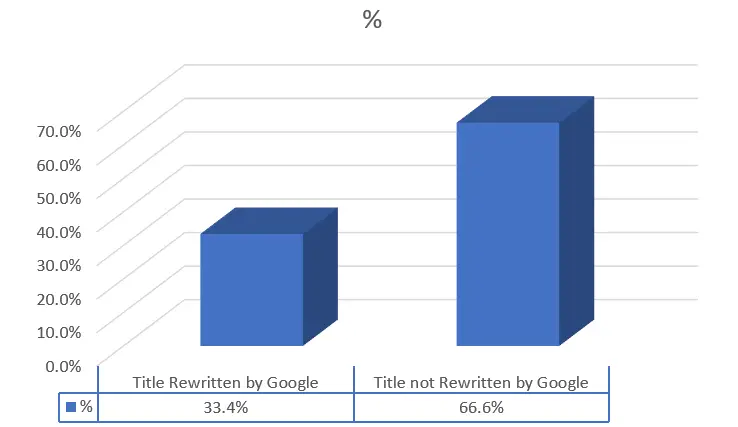 A meta description is a summary of what is inside the web page, it appears on the search results page (SERP).  It is like a pitch to sell the idea in the article and convinces people that the idea on the web page is worth reading. 

To increase CTR for your page's content, the meta description must be short, relevant, persuasive, and should contain the focus keyword. 
Header tags (also known as heading tags) help with the readability and overall SEO of a web page. 
Header tags are categorised into H1, H2, H3, H4, and H5…  
Header tags are used to separate headings and subheadings in web content., where H1 is always used as the key title of the post, while other header tags represent the subheadings. 
Hubspot has a detailed blog post about header tags. 
For every web content you create, you should aim to rank for a chosen keyphrase (or keyword), this keyphrase can be easily identified through keyword research. 
A keyword phrase is a search term (in the form of keywords) you include in your article/web content to optimise it for search engine ranking. 
Read this step-by-step guide on how to use SEO in content writing (the guide explains how to use the building blocks of SEO in web content). 
The 5 Key importance of SEO content writing 
1. SEO Content Writing  Improves Search Engine Ranking
:
SEO content writing aims to optimise content for search ranking and generate organic traffic, this is the outcome of SEO-optimised content. 
2. SEO Content Writing  Improves Readability
What differentiates other writers from an SEO Content Writer, is the skill to make content easily readable and comprehensive. A well-optimised content should be legible, and enjoyable with proper headings and well-spaced paragraphs. 
3. SEO Content Adds Value
 SEO content primarily adds value to the reader. It provides almost all the answers to readers in one article, leaving them satisfied and fulfilled. 
4. SEO Content Writing Generates Organic Traffic
SEO content combined with other SEO elements like technical SEO and link building generates organic traffic long term. 
5. SEO Optimised Content attracts Backlinks
When you consistently create SEO-optimised content, you begin to attract more traffic, and a quota of the traffic will use your content as a resource to create theirs and link back to you from their site. 
Google does not only love content that adds value, it appreciates content with links to other websites with valuable and related content. 
How to use SEO in content writing
Since SEO Content writing has juicy benefits, it is important to understand how it works. 
Research by AIMultiple.com shows that "B2B marketers increase their content marketing budget by 70%, as it brings leads, three times more than traditional marketing". 
This research further confirms the need to prioritise SEO content creation and content marketing in your strategy to scale your website's ranking and traffic. 
The following steps need to be taken to effectively create SEO-optimised content. 
i) Identify the target keyphrase to rank for:  
Before you begin to curate or create content, the first step is to identify the audience to write for, this is done by identifying the target keyphrase to include in your content, to attract your dream audience from search engines.
The most effective way to identify the target keyphrase is to do keyword research. 
Alex Manea has a very straightforward guide on keyword research. I have followed this guide a lot and it is pretty straightforward (I am not paid to promote his work, neither am I earning affiliate commission). 
ii) Include the target keyphrase in your content: 
The target keyphrase should appear in the following areas of your content
The headline 

The headings (H1, H2, H3… tags) 

The body of your content 

The meta description 
For WordPress users, install the Rankmath SEO plugin, it helps to guide your SEO content writing. 
iii) Include Outbound links and Internal Links 
Outbound links are links from your article to other websites or web resources. 
Internal links are links from your article to other articles within your website. 
Adding internal links (interlinking) and linking to external sites (outbound links) adds up to your on-page and SEO content writing strategy. 
It is necessary to add internal links to other useful and relevant resources within your website and to external websites with high domain authority containing helpful content related to yours. 
This is part of what I wrote about in this article about link building. 
iv) Optimise your website to comply with Google Core web vitals 
No matter what you write and publish online, if your website speed is slow, Google may not rank your website. 
Core web vitals include; 
Website's load speed 

Mobile-friendliness 

Interactivity 

HTTPS 

On-page SEO

And other SEO best practices 
How to Become an SEO Content Writer
There are two ways to get SEO content written. 
Do it yourself or outsource it (i.e. hire someone else to write your content) 
If you want to take your SEO content writing game to the next level, there are a few boxes to tick. 
i) Learn Search Engine Optimization (SEO)
ii) Learn basic writing etiquette and grammar 
iii) Learn how to use the building blocks of SEO content writing (Discussed above) 
iv) Learn how to use SEO content writing tools
Becoming an SEO content writer requires constant learning and practice. In this article titled: How to Become an SEO Content Writer, I revealed every single step you'll need to kickstart your journey in SEO content creation. 
Need Help with Content Writing?

Contact Us
Recommended Articles: