SEO content writing tools have changed the way content is produced and published. 
Normally, writing SEO-compliant content is very demanding and so, it is admirable that some tools have been set up to help with that.
This article discusses some of the best SEO content writing tools used by smart content writers this year. 
SEO  content writing is the way of writing to ensure that contents are valuable and meet every criterion to rank and improve your business and website's visibility.
Best SEO Content Writing Tools for Content Writing 
1. Ubersuggest – a keyword research tool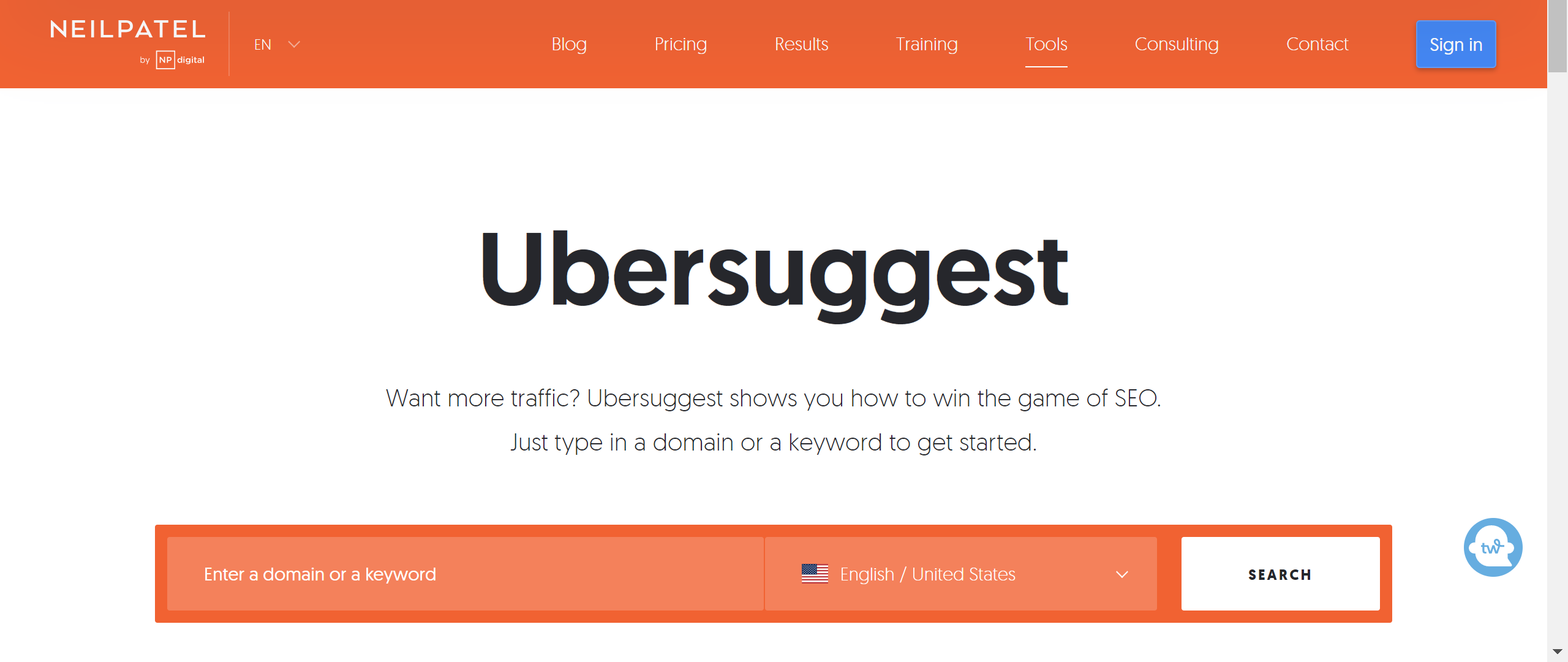 Ubersuggest is an SEO content writing tool that helps with keyword research for generating content and keyword ideas. This way, it helps you ascertain that you are creating content that people want and not content that people are uninterested in.
Ubersuggest Pricing 
Individual- $12/month, 1 website
Business- $20/month for 4-7 websites
Enterprise / Agency- $40/month for  8 or more websites
2. Grammarly – grammar checker tool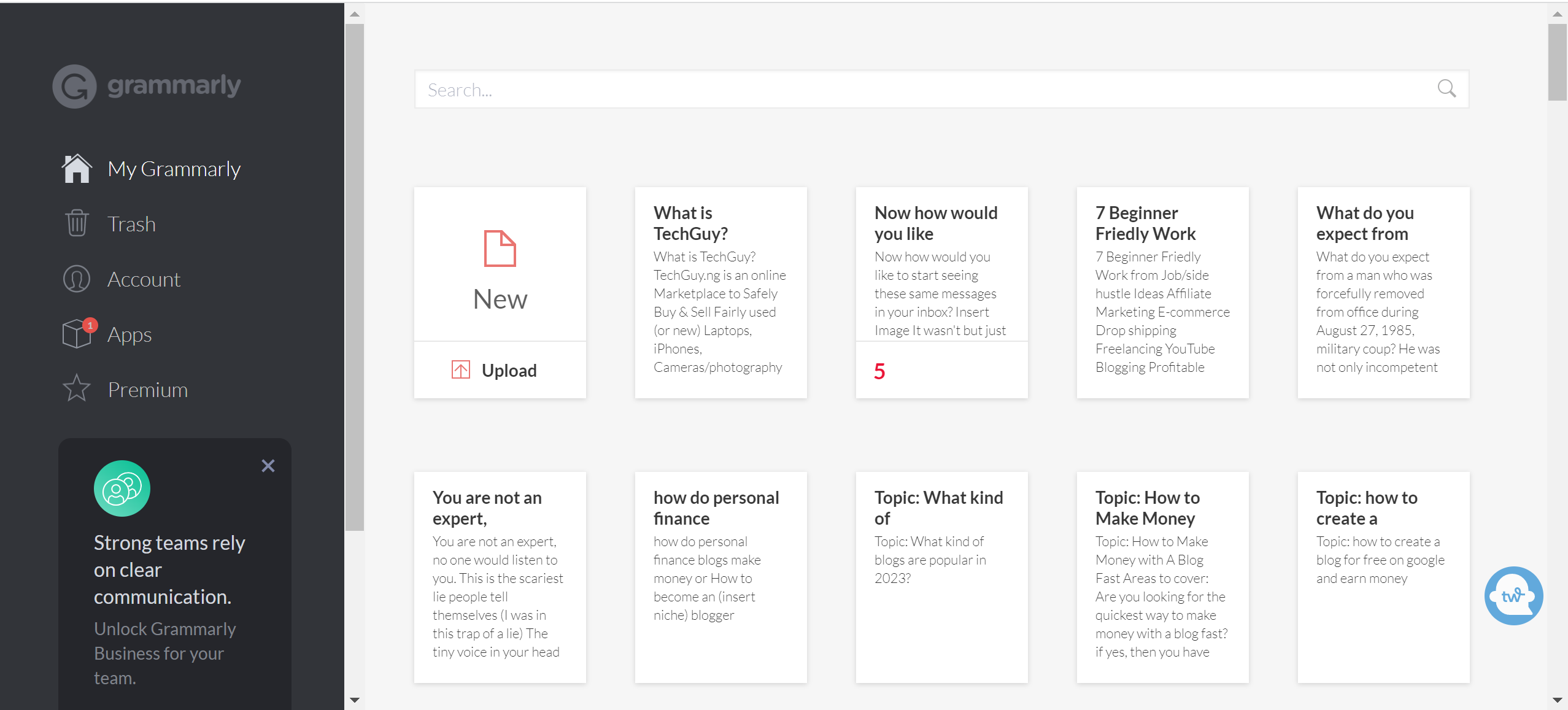 Grammarly is one of the SEO content writing tools of this age. It checks and correct spelling, grammar, punctuation, clarity, engagement, and delivery mistakes in English texts (it uses American English).
Some may argue that Grammarly is not an SEO content writing tool and does not optimize your content and that is fair enough, what they do not know is that far from optimization, Grammarly ensures that your content is void of spelling mistakes, grammatical errors, tone error, and all Grammarly ensures this by asking you to select certain goals you want to achieve with your SEO content.
These goals are:
Audience: Grammarly wants to know what category of audience your readers belong to, a general audience, knowledgeable, or experts, thereby ascertaining that your word choice and clarity are up to the task of meeting up with your audience. 
Formality: Informal, Neutral, or Formal- Grammarly would require you to select which form your article is written in. For an informal setting, neutral, or a very formal atmosphere.
Domain: Academic, business, general, email, causal or creative- the domain you write in is as important as your content. The domain determines the register and word choice and helps you rank more by guaranteeing that you use the right diction for your domain.
Intent: what is your motive for writing? what is your intention? – Do you want to inform your audience, describe, convince or tell a story, all these are what Grammarly helps with. 
With the above-mentioned goals, Grammarly intends to make your content valuable and high-ranking.
Above all, Google does not like error-filled content, and that's why Grammarly is an effective SEO content writing tool to help you write error-free content. 
Grammarly Pricing 
The good news is that Grammarly provides both free and premium (of course with advantages) packages. 
Free – For individuals and offers basic writing suggestions and tone detection. 
Premium – This is also tailored for individuals and much more than the free subscription, it guarantees Clarity, vocabulary, and tone improvements and comes at $12/ month
Business: The business subscription is tailored for organizations or a group and does all writing corrections your enterprise can ever need. It comes at $15/ month. 
3. Google keyword planner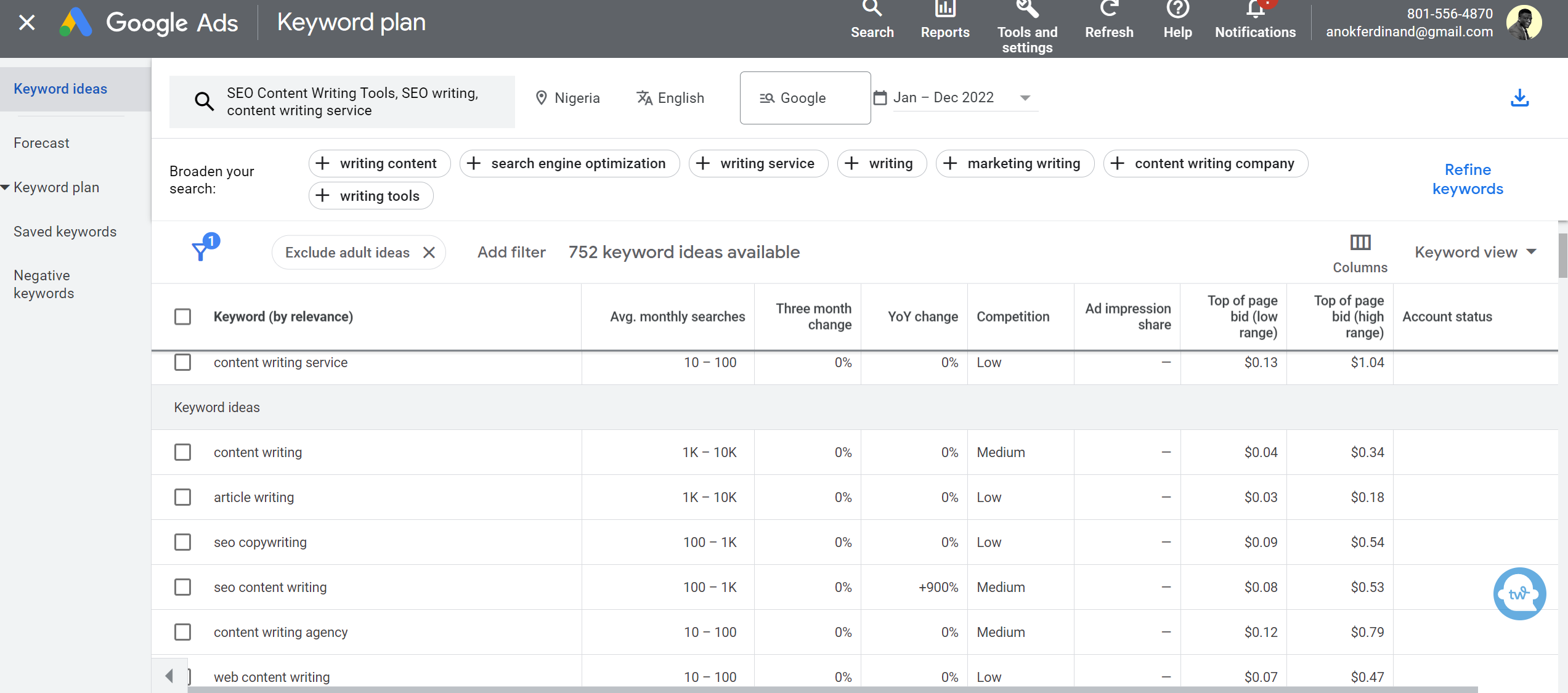 Google keyword planner is an SEO content writing tool that helps you choose the right keyword for your content. What is SEO without the right keyword? 
Apart from being a keyword research tool, Google keyword planner is also good for content topic discovery.
Google keyword planner pricing 
Ta-da. Google keyword planner is free and completely free. Nothing of value is free right and I know you are waiting for the clause. The clause is that you have a Google ads account. Google ads account equals a free Google keyword planner. 
4. Plagramme – plagiarism checker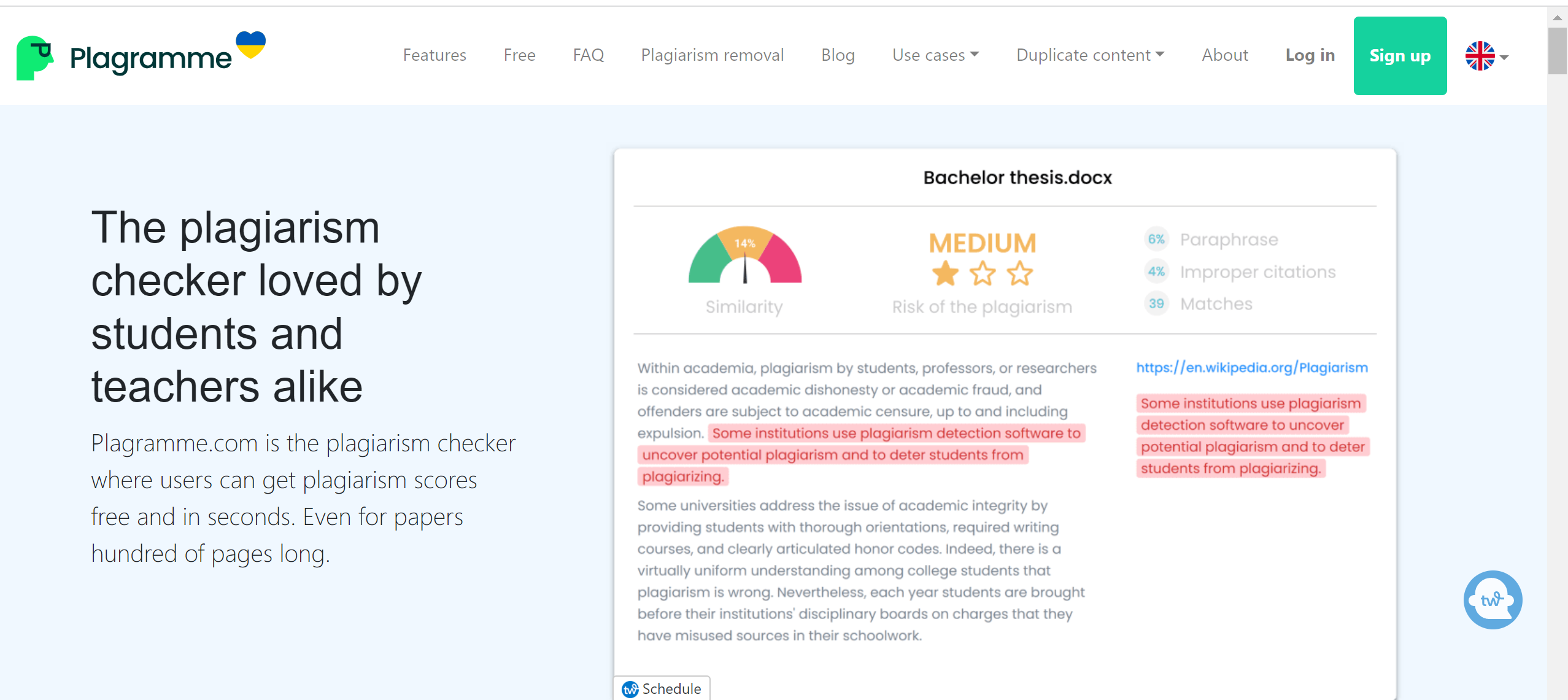 Plagramme is one of the SEO content writing tools that help to check plagiarism and thereby certifies your content of originality, hence, high ranking. They also offer editing and proofreading services. 
Plagramme Pricing
Plagramme offers plagiarism services for free, but a detailed report comes at the cost of $0.35 per report. Editing services come at different costs. 
5. RankMath – On Page SEO tool 
RankMath is another example of an SEO content writing tool. Rank Math helps you get ranked higher by making your website and website content SEO-friendly. 
RankMath, however, is a plugin on WordPress, it is straight to the point and very easy to use ( it comes with built-in suggestions based on widely-accepted best practices), and ensures your content is worthy of a featured position. 
RankMath Pricing
Free version: The plugin is free to install on a WordPress blog, the free version helps with website and content optimisation 
Pro version: For Bloggers, Individuals & Solopreneurs at $59/year. Supports 500 keyword tracking, and 15 Content AI credits and can be used on unlimited personal websites. 
Business version: For Freelancers, Business, & Agency Owners at $199/year. Supports 10,000 keyword tracking, and 125 Content AI credits and can be used on 100 clients' websites. 
Agency: For Agency Owners with a high volume at 499/year. Supports 50,000 keyword tracking, and 500 Content AI credits and can be used on 600 clients' websites. 
6. Yoast SEO – On-page SEO tool (RankMath alternative)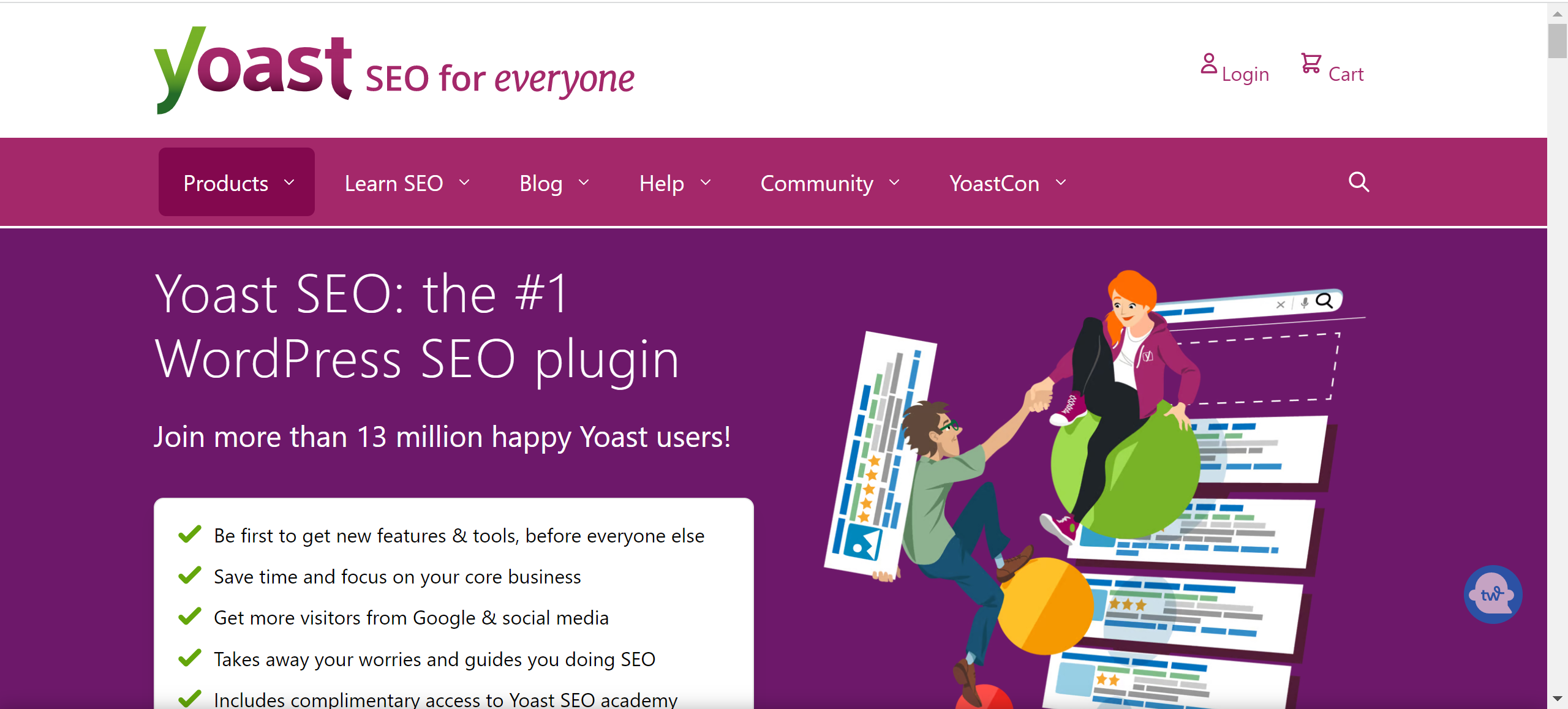 As RankMath is a plugin type of SEO content writing tool on WordPress, so also is Yoast. Yoast SEO content writing tool helps you rank by optimizing your site content and keywords.
Yoast Pricing
Free: Similar to  RankMath, the Yoast plugin is free to install on a WordPress blog, the free version helps with website and content optimization 
Premium:  99 EUR/ year ($107.59)
7. Frase.io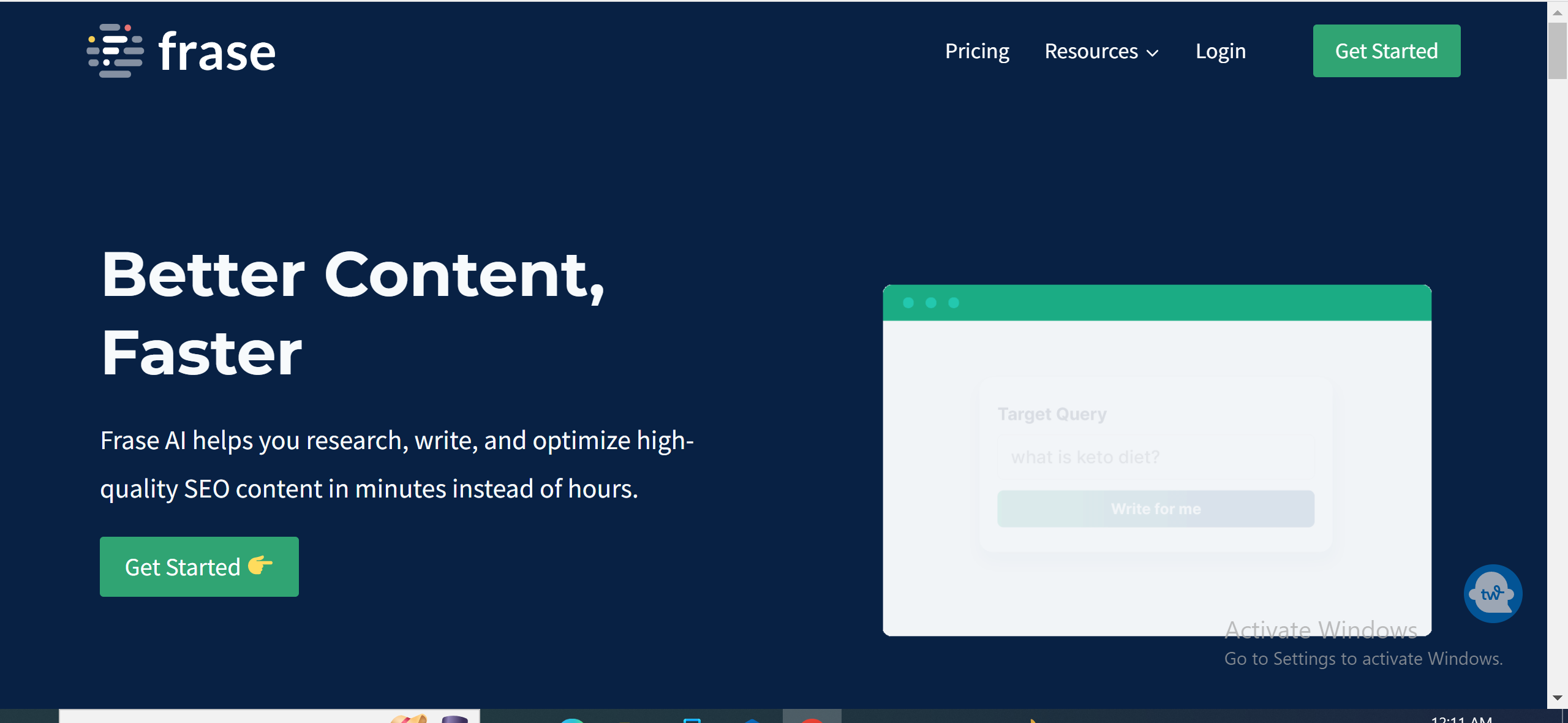 Frase.io is another SEO content writing tool that writes your content faster. But more than that, Frase.io also has a keyword analysing feature that ensures you rank by creating search-engine-optimized content to satisfy the interests of the readers. 
Frase Pricing
Solo: $14.99/month ($12.66/month if paid annually)
Basic: $44.99/monthly ($38.25/monthly if paid annually)
Team: $114.99/month ($97.75/monthly if paid annually)
8. SEMRush writing assistant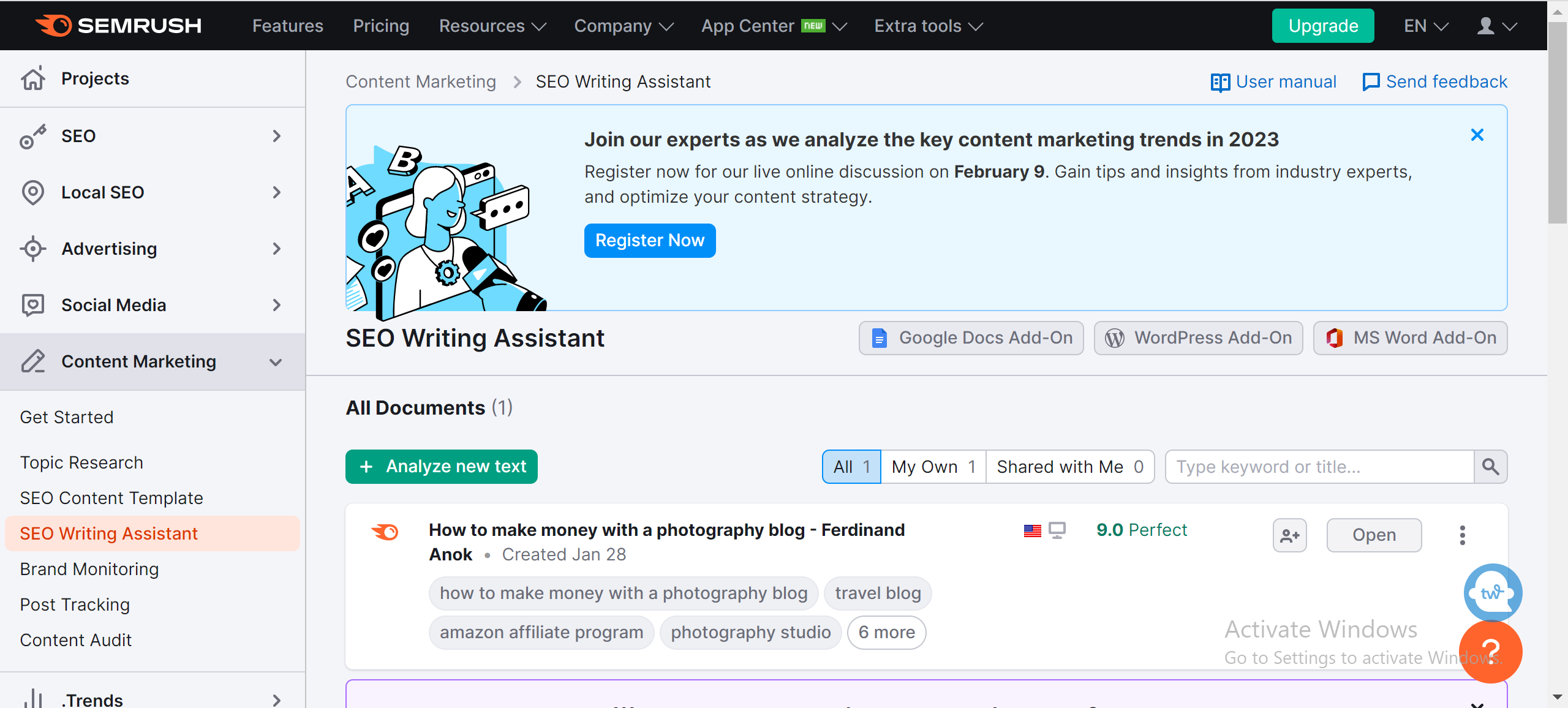 SEMRush is one of the SEO content writing tools that helps you with keyword research, domain analysis, competitor analysis, and backlink analysis, thereby improving traffic to your website.
SEMRush Pricing
Pro: $119.95 monthly($99.95/month if you pay annually)
Guru: $229.95 monthly($191.62/month if you pay annually)
Business: $449.95 monthly ($374.95/month if you pay annually)
9. ChatGPT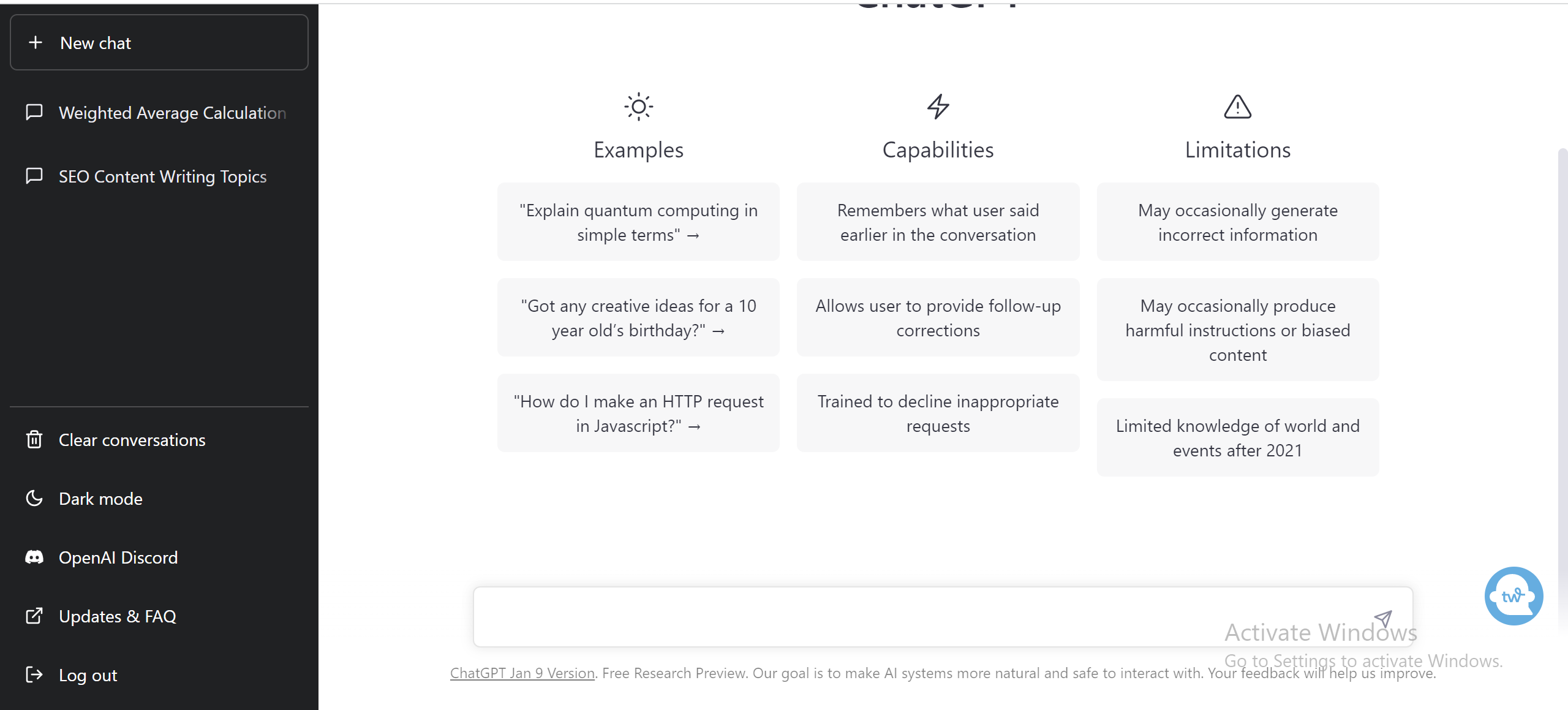 It is pertinent to mention that it is wrong to depend solely on ChatGPT to write your articles, it is wrong and against Google rules. ChatGPT is meant to be a guide and not the means to the end of your content.
ChatGPT helps you with keyword research, helps you build topical content easily and the most amazing thing is that it is so easy to use and as easy as talking to a co-worker or a staff member. You can streamline using any categorisation you want, swift and sweet.
Ask the right questions and voila, you have your answers without having to go through a ton of research. 
ChatGPT Pricing
Free version: Available for unlimited use
Pro version: Romuoured to cost $42/month for pro services. 
10. Coshedule Headline analyser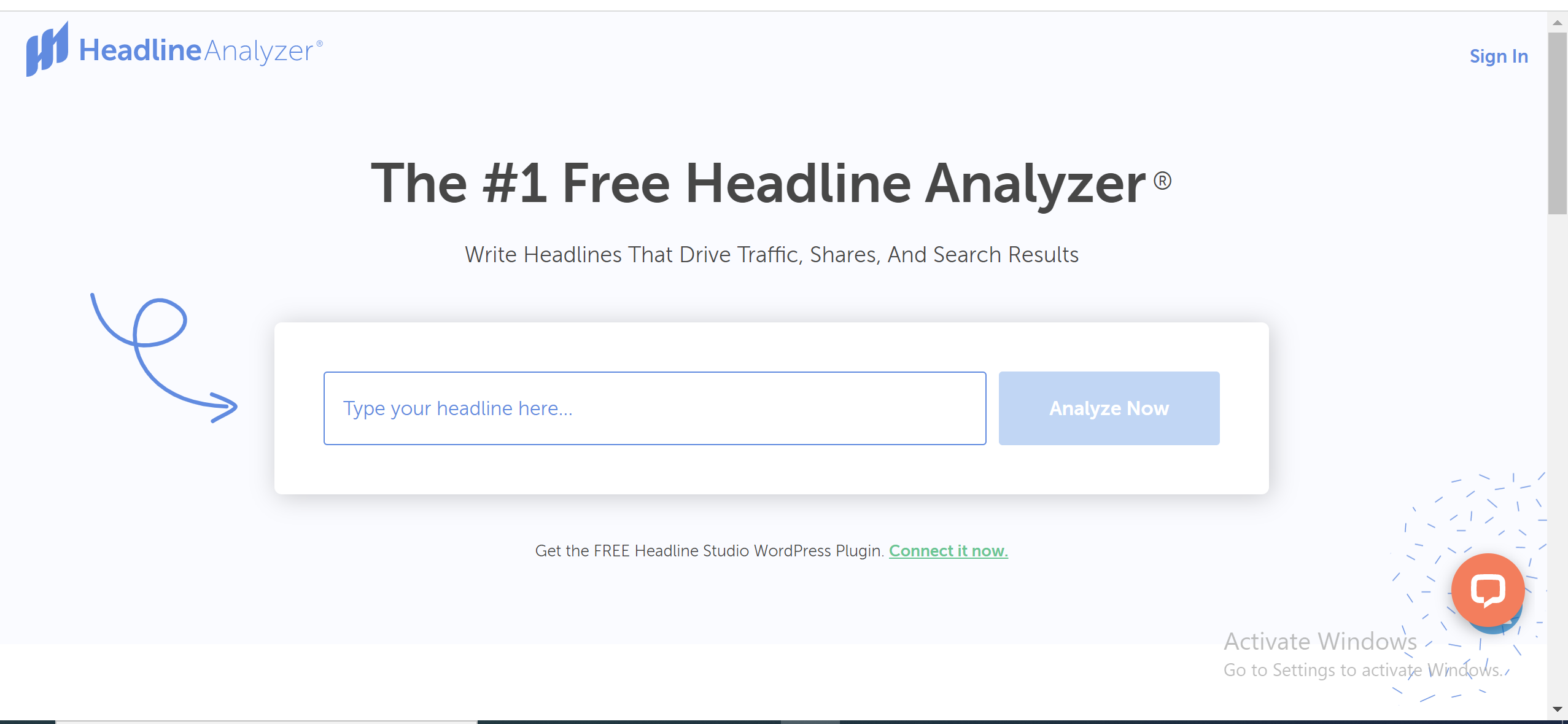 There is a saying that you should not judge a book by its cover, well, it remains just a saying because a lot of us still do that and that is exactly what SEO content writing tools like Coshedule exist to complement- to make the book cover beautiful and attention-catching.
Coshedule Headline analyser analyses your overall headline, making sure that your headline carries the right word balance, emotion, clarity, word count,  and type.
This way, the SEO content writing tool ensures that your content has the best headline to attract traffic to your website. 
Coshedule Pricing 
Free Marketing Calendar: Cost $0
Pro Marketing Calendar: Cost $29/month 
Marketing Suite: You have to contact sales and customize this plan to meet your need. 
11. Copy.ai 
Copy.ai is another SEO content writing tool that helps you write SEO content. You can call it a ghostwriter. It has all the blog content tools that you may need. It helps you improve your business by writing content- articles, emails, etc, faster.
Copy.ai Pricing
Free: 2000 words per month
Pro: Unlimited words, $49/month
12. Originality.ai
If you are a publisher who loses sleep because your content writers may be playing a smart one on you by submitting AI-generated content to you to publish on your website and risk losing your website's Google ranking, then worry no more, because Originality.io is a superb AI content generator detector that scans pieces of content and reports on whether it was generated by AI or not. 
Originality.ai's chrome extension detects AI-generated content whether it has been published on a website or in a Microsoft word document or Google doc. 
Summary
In general, it seems like these content-writing tools are slowly prowling and taking over human-written content but realistically, content-writing tools and Artificial Intelligence (AI) will never take over human-written content.
Technology is an excellent innovation but it will never be able to produce identical human thought and words as humans have emotions and different thinking processes. The positive edge humans have over AI is our emotions can effectively and efficiently flow through content to make it better. 
RECOMMENDED ARTICLES