Off-page SEO is key if you want to build a steady inflow of traffic to your business online. 
Search Engine Optimization (SEO) is very important for any business, particularly any online-based business that wants to market its product or services to a large audience.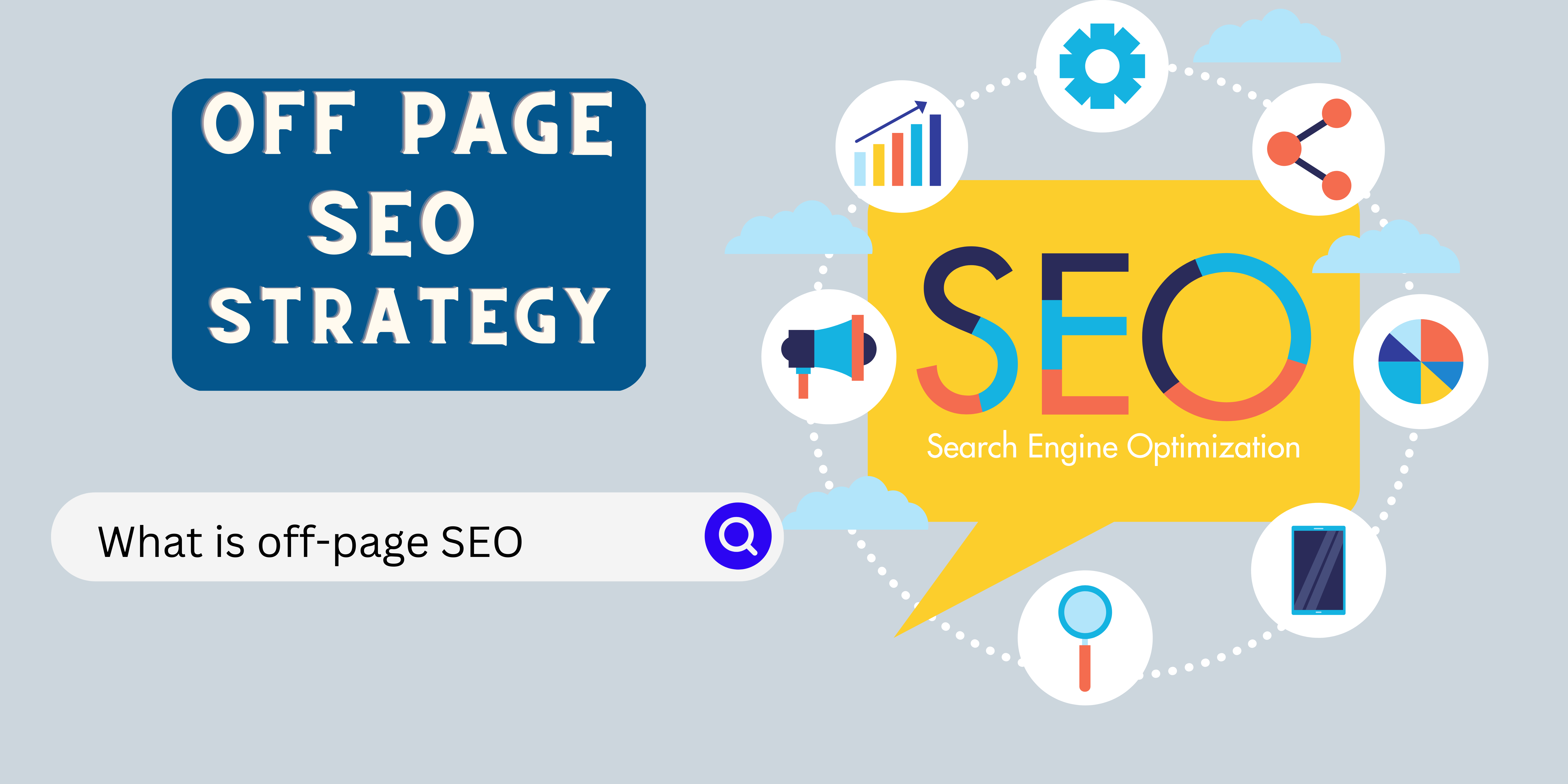 Good SEO increases a business's visibility online which will lead to an increase in the website's traffic.
A good traffic record means there are more potential customers. It should lead to an increase in the sales of the products and services provided. 
What is off-page SEO?
Off-page SEO refers to the series of activities carried out off a website to improve a website's ranking on Search Engine Result Pages (SERP). It forms a part of the three forms of SEO – On-page SEO, technical SEO and Off-page SEO. 
Off-page SEO actions include: 
Getting backlinks from external websites with good page authority

Social media marketing 

Guest posting.

Content syndication or content distribution to other platforms 
SEO challenges faced by small businesses
Many budding business owners believe that all it takes to improve their business's visibility online is to have a website. However, that is just the first step.
It is important to ensure that the website is well-optimised for search engines. Doing this will make the website appear on Search Engine Result Pages. Thereby, generating more website traffic and potential customers.
In building a profitable business website, many businesses face a lot of challenges with Search Engine Optimization (SEO), particularly off-page SEO. This article will help to proffer solutions to those challenges. 
Does off-page SEO work for small businesses?
There is a myth that Off-page SEO does not work for small businesses. Off-page SEO is very important for the growth of any business – large-scale business or small-scale business.
It is vital for every business owner to be aware of this fact and take due advantage of it. 
According to Light House Marketing, 97% of customers search for local businesses online. Any business that wants to thrive in this era must take advantage of Off-page SEO.
Not taking advantage of this will mean that competitors that appear on the first page of the search engine results will get your potential customers.  
How do I start off-page SEO?
The first thing to do in carrying out off-page SEO is to check your backlink profile.
Backlinks are also known as inbound links, one-way links, external links and incoming links. They are links from one website's page to another. 
Backlinks are very important in improving a website's off-page SEO.
You can think of them as "votes". When your site gets a backlink from other websites, it means you have credible and relevant content or information on your website.
Search engines like Google then make your website more visible on their result pages.
This will lead to an increase in your website's ranking on search engines.
The greater your site's backlinks, the better your site's ranking.
Moz, Ahrefs and Google Search Console are some tools that can be used in checking your site's backlink profile. They are free tools that will give you access to your site's Domain Authority and Page Authority.
These tools (except Google Search Console) can also give you access to your competitors' backlink profiles.
10 Best off-page SEO strategies for small businesses
After you must have checked your site's backlink profile, you can go ahead to do the following.
1. Add Internal Links to Your Content
Internal links are hyperlinks from one page on your website to another. Adding internal links to your website's content will help improve your site's on-page SEO.
It will also make your content more discoverable to Search Engine Crawlers, which will improve your page's search engine ranking. 
Look through the pages on your website and ensure each of them has at least three internal links. Ensure you do not force internal links. Add them naturally to your content. Ensure that your audience will find it valuable. 
Perhaps you have many pages on your website, which may make this difficult, use a tool called Screaming Frog. Screaming Frog will help to look through up to 500 URLs for free. 
2. Fix Broken Links
Have you ever clicked on any link only to get a 404 response?
That is an example of a broken link.
The 404 response is usually gotten when a page is deleted or a URL is incorrectly spelt.
Broken links badly impart off-page SEO and you must work on getting them out of the way. 
Screaming Frog can help to find and fix these 404 pages. You will be provided with a list of broken URLs and their link texts, which will make them easier to find.
3. Improve your page's On-page SEO
You can imagine On-page SEO and Off-page SEO as a pair of shoes. They cannot be isolated if your website will rank higher on Search Engine Result Pages. You need to work on the two for an excellent result.
To have a great On-page SEO, ensure the content on your website has a great keyword density.
Remember, never keyword stuff your content. Focus on providing valuable content to your audience and add keywords in the process.
In addition, optimise titles and meta descriptions with keywords.
This will make them easily discoverable by Search Engine Crawlers. 
Ensure there is no duplicate content on your website.
Make sure your site is mobile and user-friendly.
The majority of search engine users make use of their mobile phones to conduct search queries. You need to ensure the website is accessible and every page has great speed. No one wants to wait for too long for a page to load.
4. Build External Links
This is an important aspect of off-page SEO. There are several ways in which external links can be built. They include:
Guest blogging

Social Media Marketing

Paying for ads on websites with good domain authority. 
In building external links for your website, you will most likely use more than one method. However, in choosing the method you intend to use per time, ensure you consider the time, resources and experience needed to carry them out.
5. Get the right Keywords
One of the important things to do in off-page SEO is to carry out keyword research.
This will help you to identify the need of your target audience. Once you can identify their needs, ensure you add those keywords to your content meta description and URLs.
Ubersuggest and SEMrush are great software for keyword research.
In carrying out your research, try to focus on long-tail keywords.
Ensure you stay updated about the current trends in your industry and make necessary corrections to your keywords as required. 
6. Carry out an Email Outreach
To do this, search for relevant websites and blogs with high domain authority.
Software like Ahrefs can be used to identify sites with high domain authority. After you must have done this, send potential link-partners messages.
Clearly state your intention and what they stand to gain if you are allowed to make your content, product or service known to their audience.
In any case, make sure they would get something valuable for linking to your website.
7. Partner with Influencers or Affiliate Marketers
Partnering with affiliate marketers and influencers can go a long way in improving your off-page SEO. Leverage the traffic they have to improve your website's traffic.
This will send a signal to Google that the information you provide on your website is credible and relevant. This will in a long term, help to increase your website's rank on Search Engine Result Pages (SERPs).
8. Engage in Social Media Marketing
Social media marketing is one of the great ways you can improve your website's off-page SEO.
Create business social media accounts.
Engage your audience. Build your brand. Provide valuable content. Offer your audience a great user or customer experience.
You would gain a lot of traffic on your website eventually. 
9. Get Customer Reviews
Many business owners have failed to realise the power of getting reviews from customers.
Getting reviews from customers can give your business the get boost you have been looking for.
You will get to know what exactly they need and sometimes, how they can be satisfied.
A good review from a customer can improve the reputation of your brand and influence sales.
Customer reviews also give potential customers an idea of what they stand to gain from patronising you or feeding on the content you provide.
10. Engage in Guest Posting
Guest posting is the act of developing content for other websites with the aim of building backlinks, gaining authority, exposure and building quality relationships with other brands in the industry.
It will help to attract traffic to your website. In doing this, ensure you are transparent and clearly communicate your intention to your potential audience. 
Key Takeaways
There are various ways through which off-page SEO can be carried out. Some of the ways have been stated above. 
It is important to engage in good off-page and on-page SEO to boost your website traffic. Engaging in one and leaving out the other will not produce the desired results. 
Off-page SEO is pivotal in improving sales and growing the brand of small businesses.