Are you a small business searching for free keyword research tools to make content creation easier and faster? 
Are you worried about the keywords to pursue and optimise? 
Do you need new blog topic ideas?  
Try out any of the free keyword research tools in this article, it will be a great guide on this journey.
Keyword Research is an integral part of SEO, to help your content gain recognition, improve your search ranking, and drive traffic to your website, you need to consistently optimize the content with the right keywords. When writing content, it is important to perform keyword research to create a content plan and table of contents.
Keyword Research is important to SEO content and also;
It provides valuable insight into the queries of your target audience.

It gives a guide on content to create

Increasing website traffic.

Gather information about related topics and frequently ask of your audience.
10 Free Keyword Research Tools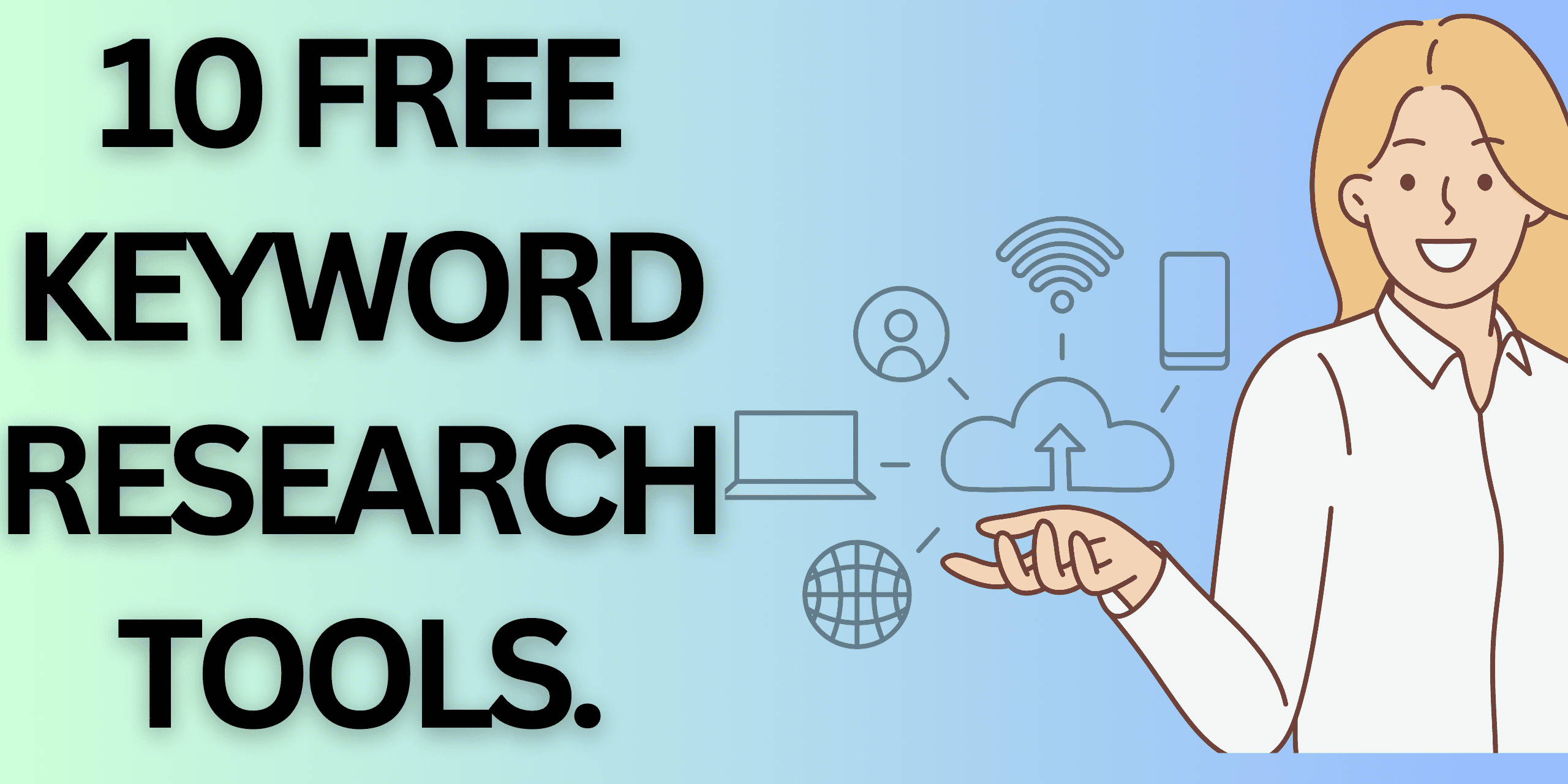 1. WordStream's Free Keyword Tool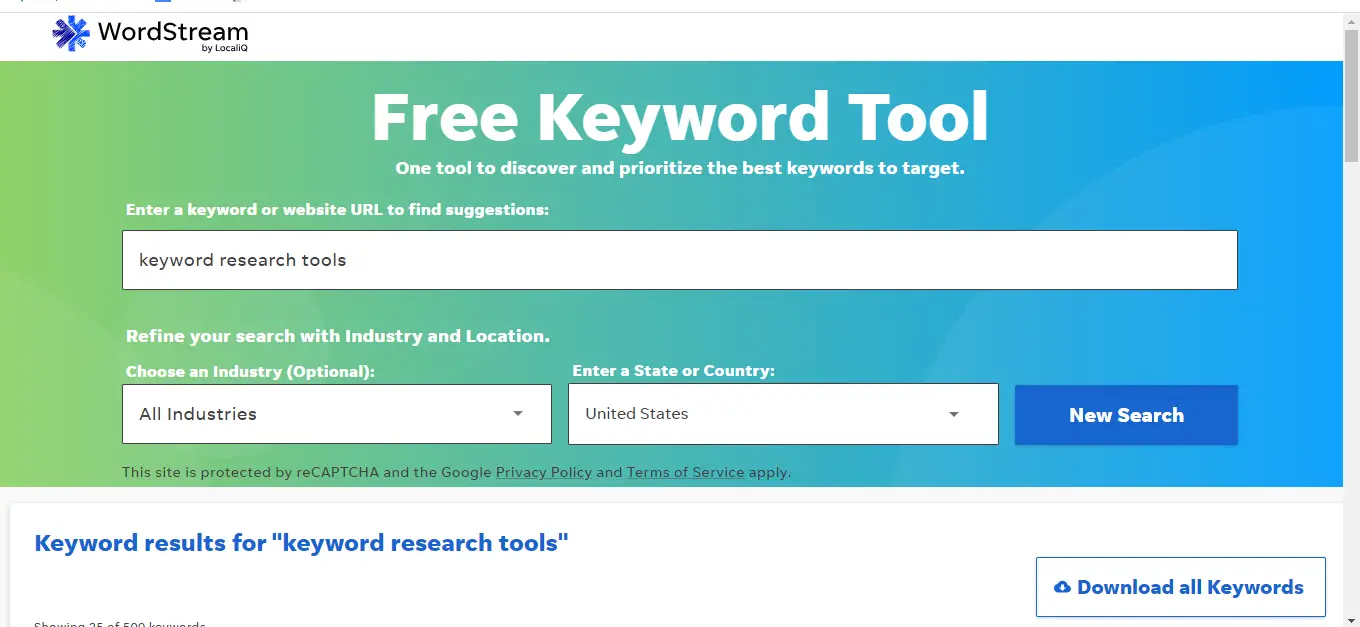 WordStream is a tool that helps to research keywords, it is an easy and free PPC keyword research. It uses the latest Google search data to deliver accurate advertising topics. It sources data through the Google keyword research API, and this application allows you to filter out the results by industry.
WordStream's Free Keyword Tool gives you hundreds of relevant keyword results, and actionable information like competition level and estimated CPC, all for free.  
Features:
It is an SEM tool that helps in productivity by handling, assembling, and segmenting your keyword list.

Keyword lists can be downloaded in CSV (comma-separated values) file format.

It allows you to upload a downloaded file into Google Ads.

Popular keywords database for 60 verticals.

It's one of the best keyword research tools out there for PPC marketers.
Pricing: Free for the first 25 results.
Google with billions of users around the world over the years has been known to create result-oriented products.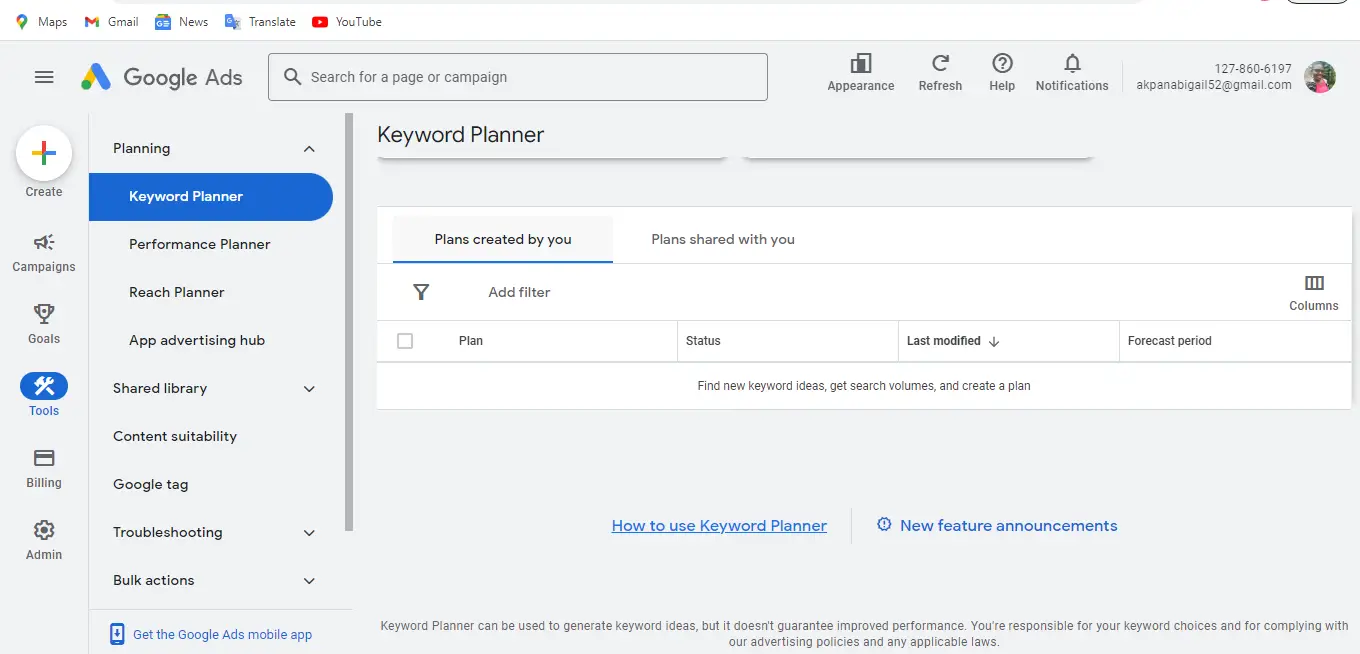 Google Keyword Planner is one of the free keyword research tools with awesome basic features to help SEO experts and digital marketers perform keyword research. it's one of the market's most accurate sources of keyword data. It is mostly used for researching paid keywords.
Features:
Tracks conversions to get audience insights.

Accurate search volume directly from Google's search engine

Intermediate to advanced PPC keyword research and account insights.

It locates commercial keywords

It

integrates well with AdSense monetization.

Best choice for business websites
Pricing:
100% free
 with an
active
Google Ads account.
For more information or a guide on how to use the tool use the Google planner.
Answer The Public is a free keyword research tool, that uses data from search engines to provide a list of search queries related to your keyword.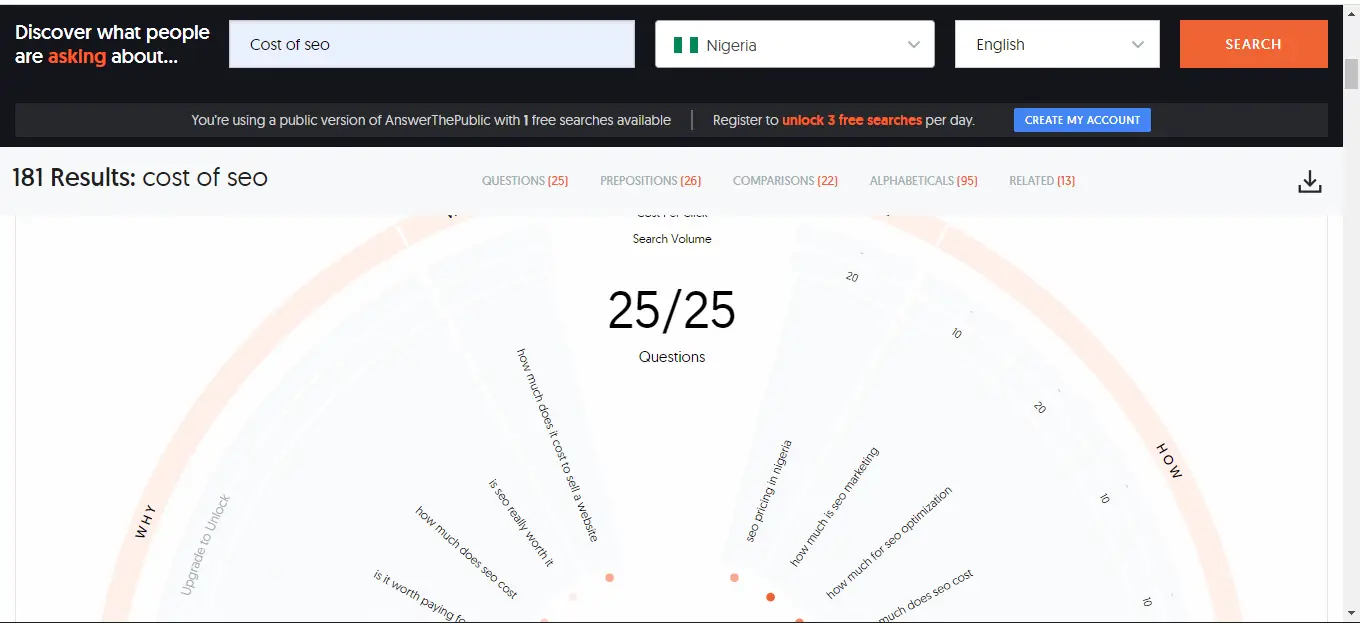 Answer The Public generates questions by adding interrogatives like who, what, when, where, why, and how — in front of your seed keyword. It is one of the cheapest great free keyword research tools.
Features:
It finds

question keywords.

It provides monthly search volume for all the keyword ideas.

It targets "People Also Ask" in the SERP.

It provides a complete visualization of the

Keyword.

Generate More Organic Traffic.

Optimize for long-tail key phrases.

It gives new content ideas.
Pricing:

Answer The Public is free

at three searches a day. The paid version starts at $5- $99/mo and offers more features.
4. Google Trends
Google Trends is another Google product that checks the popularity of top search queries people make every day across various languages and geographical regions.
It gives a selection of popular keywords and a graphical representation to compare the search of various queries and the changing trends over time that correspond to the keyword, based on the latest search trends.  It is one of the best free keyword research tools.
Features:
 Identifies top trending keywords that are popular.

It visualizes the relative search popularity of a keyword over time. 

It shows related rising and breakout searches.

Google Trends gives yearly statistics.
Pricing: 
Google Trends is free.
5. Moz Keyword Explorer
Moz Keyword Explorer is a free keyword research tool that offers basic keyword data, rank tracking, site audits, and page optimization reports. Its priority score uses keyword data to help identify a keyword worth targeting. Although it doesn't have a lot of functionalities like other keyword research tools, it is the easiest and most advisable for small businesses.
Features:
Simplified data presentation than many other tools

More sets of tools are available for free

Organic CTR and Priority Score.

Less overwhelming user experience

It can be easily used by new users or those who aren't professionals.
Pricing:
Moz Keyword Explorer is free for 10 searches per month, and paid version starts at $99.
SEMrush is a comprehensive SEO toolkit for conducting keyword research. SEMrush is best for light SEO work, competitor analysis, PPC, Social Media Marketing(SMM), and Google Ad optimization. It is the most decent free version of a premium keyword research tool out there.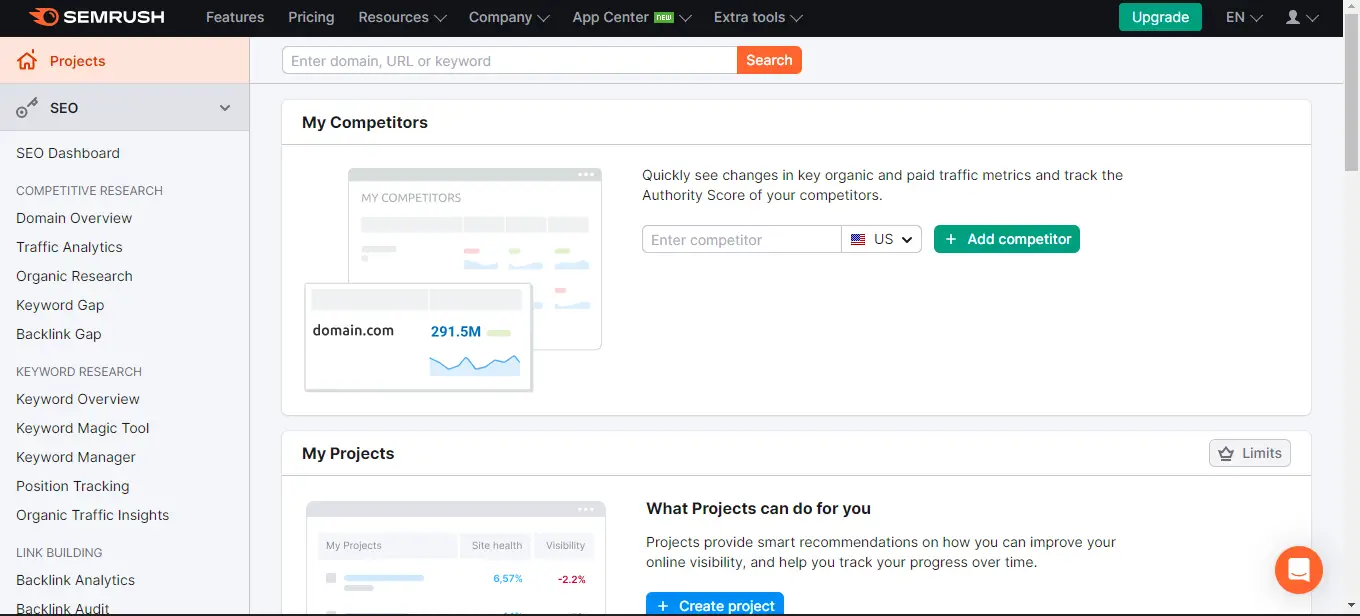 Features:
Attraction and rapid growth of audience online.

You can start your free trial from their site to get an in-depth and.

Its free version gives a

complete analysis of your website,

and basic keyword data like volume, difficulty, and CPC. 

SEO Content Template 

On-page SEO Checker Campaign,

Assist with writing SEO content.
Pricing:

 Free

users are limited to 10 queries per day,

one project tracking, 10 keywords, and audit 100 pages of the site, etc.
Google Search Console is a

free

keyword search results tool by Google that

helps understand and improve how Google sees your site.
Google Search Console helps you monitor, maintain, and troubleshoot your site's presence in Google Search results

providing details of the keywords that drove clicks to your website.
Features:
Accurate and real-time reporting on organic.

Mobile Usability Report.

Google Search traffic data for your site.

Generating and submitting XML sitemaps.

Show you which sites link to your website.

Performance Report.

Monitoring search queries and impressions.

Identifying crawl errors and fixing them.

Analyzing website traffic and user behaviour.
Pricing
: Google Search Console is free for anyone with a website.
8. KWFinder
KWFinder is a keyword research tool with great features, and a seamless interface used for SEO and paid search campaign creation.
KWFinder has over 50,000 locations and 40 languages, making it easy to find keywords in any language target.
It provides a

list of powerful keywords and

multiple research options for unique keywords. 
KWFinder is a super-effective tool for finding easy-to-rank keywords.
It is best for competitive keyword analysis.
it is an excellent choice for beginner bloggers because It offers a unique and easy-to-navigate user interface.
Features:
In-depth SERP overview.

Use filters to refine the list.

Autocomplete.

Over 50,000 locations and 40 languages.

Advanced features for keyword research.

Get precise statistics for keyword competition.

Organic search Keywords using Domain.

Local keyword research and SERP analysis.
Pricing:
KWFinder allows a handful of free searches

with a 10-day FREE trial where you'll get 5 lookups per 24 hours, 25 related, and 10 competitor keywords per lookup.
Select an annual plan to save up to 40% on any of their three subscriptions.
Basic

– $29.90 (freelancers and small businesses)

Premium

– $44.90 (new startups and blogs)

Agency

– $89.90 (eCommerce stores and heavy sites)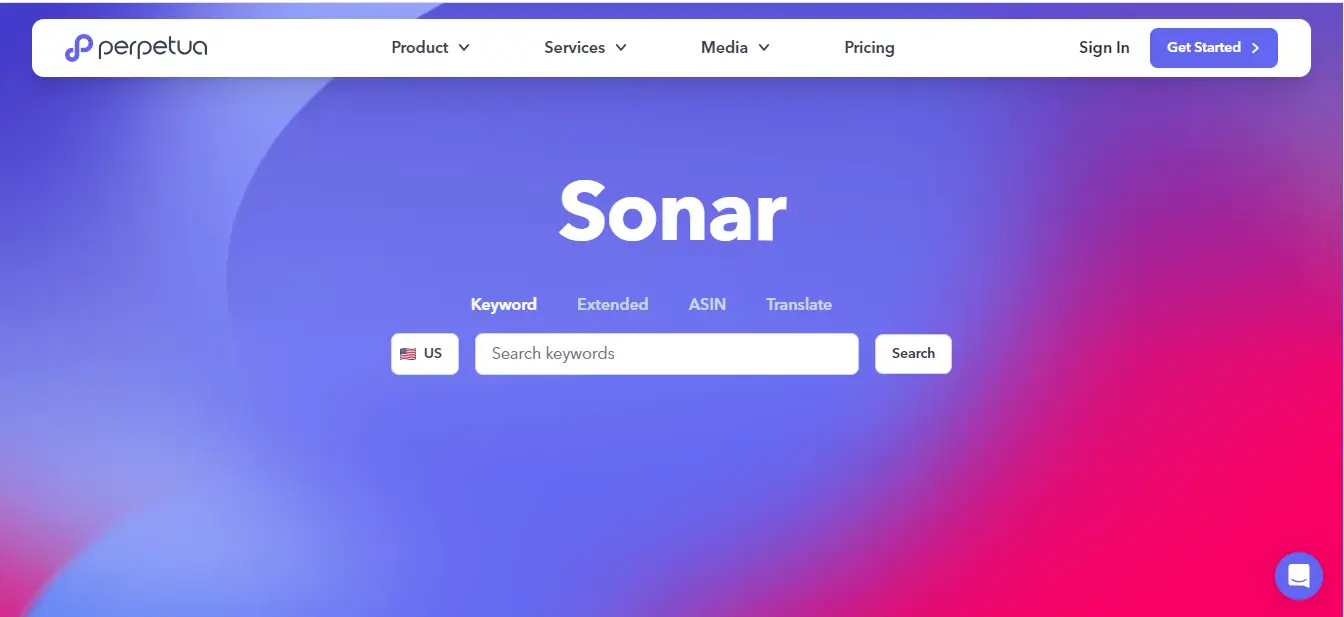 Sonar is a basic keyword research tool for Amazon keyword research. Sonar search results are based on the queries and searches initiated by Amazon shoppers.
Sonar provides first-hand data which gives an idea about customer's interests.
It helps sellers identify products with a list of keywords and optimize, a product in demand and hot in real-time.
Sonar has Over 180 million Amazon keywords updated in real-time in its database in different languages.
Sonar comes highly recommended as a great research tool for Amazon Sellers and it is a free keyword research tool.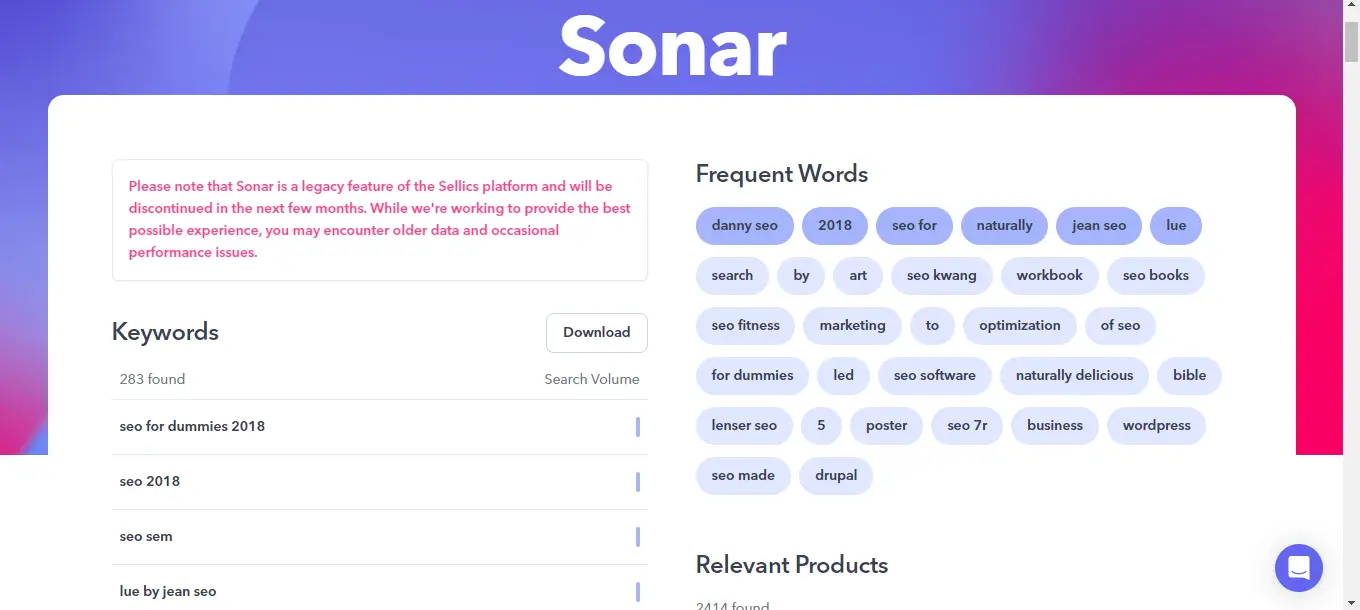 Features

:
Metrics radiator

Over 180+ million keywords in multiple languages.

No need to create a user account.

Quick access to an overview of all your projects.

User-friendly

Reverse ASIN Search.

Free keyword index checker
Pricing:

The sonar keyword research tool is completely free.
10. QuestionDB
QuestionDB is a  tool for discovering unique content ideas based on a large number of insights into how customers think.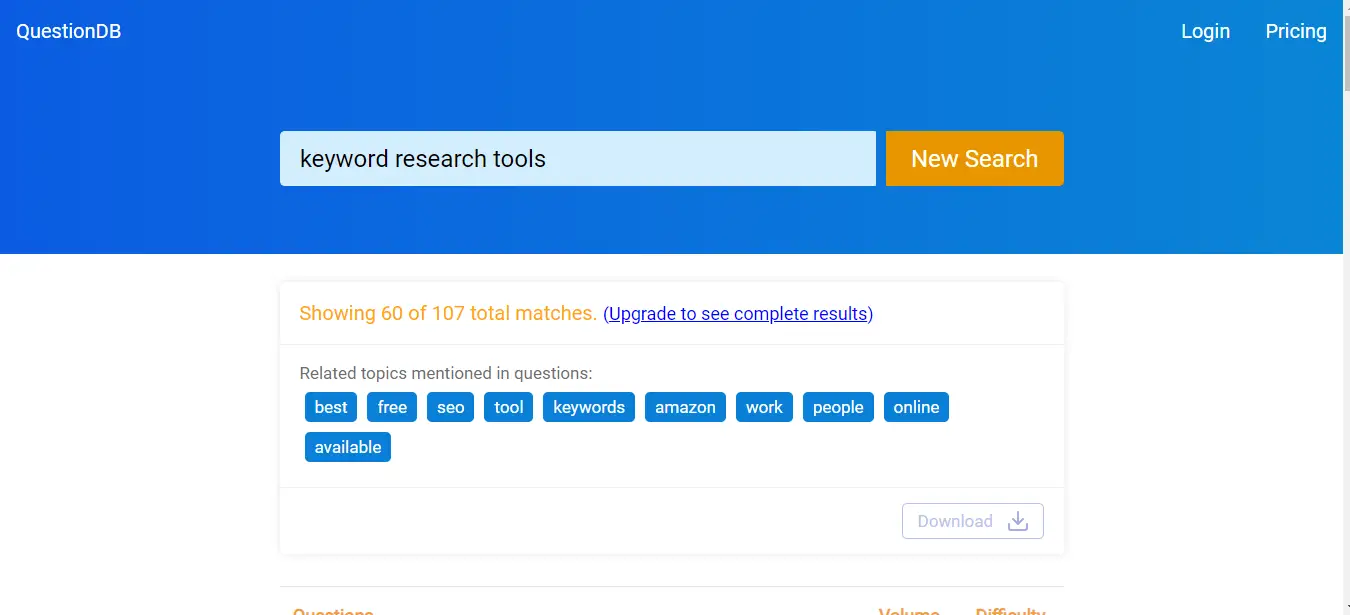 QuestionDB is one of the best free keyword research tools for content idea generation. It is a potent tool for writers to use and grow their blogs.
When you enter a seed keyword, QuestionDB generates popular questions people ask on popular platforms such as Reddit, Quora, etc.
Features:
Gain insights into questions popularly asked on a topic.

Generates content ideas based on people's search.

It stores information.

it enables Infinite Searches.
Pricing:

QuestionDB is free but has limited features. Premium plans start at $15/month.
Conclusion :
Keyword Research is the main work done before creating content, knowing the right keyword searched by customers will help satisfy the customer's needs. The use of keyword research tools will help get satisfying results, there are a lot of free keyword research tools that I haven't mentioned in this article like:
ChatGPT

Ubersuggest

KeywordTool.io

Ahrefs

Keyworddit

Soovle

Keyword Tool Dominator

Glimpse

Keywords Everywhere

AlsoAsked etc.
Most are free keyword research tools but have a premium offer that will give more value. As a blogger, Keyword research tools are a must-use.
Need support with SEO for your personal or business website? Contact Us