Affiliate Networks are companies that aim to help brands promote their products by connecting them with affiliates (also known as publishers) who are responsible for persuading potential customers to buy the products.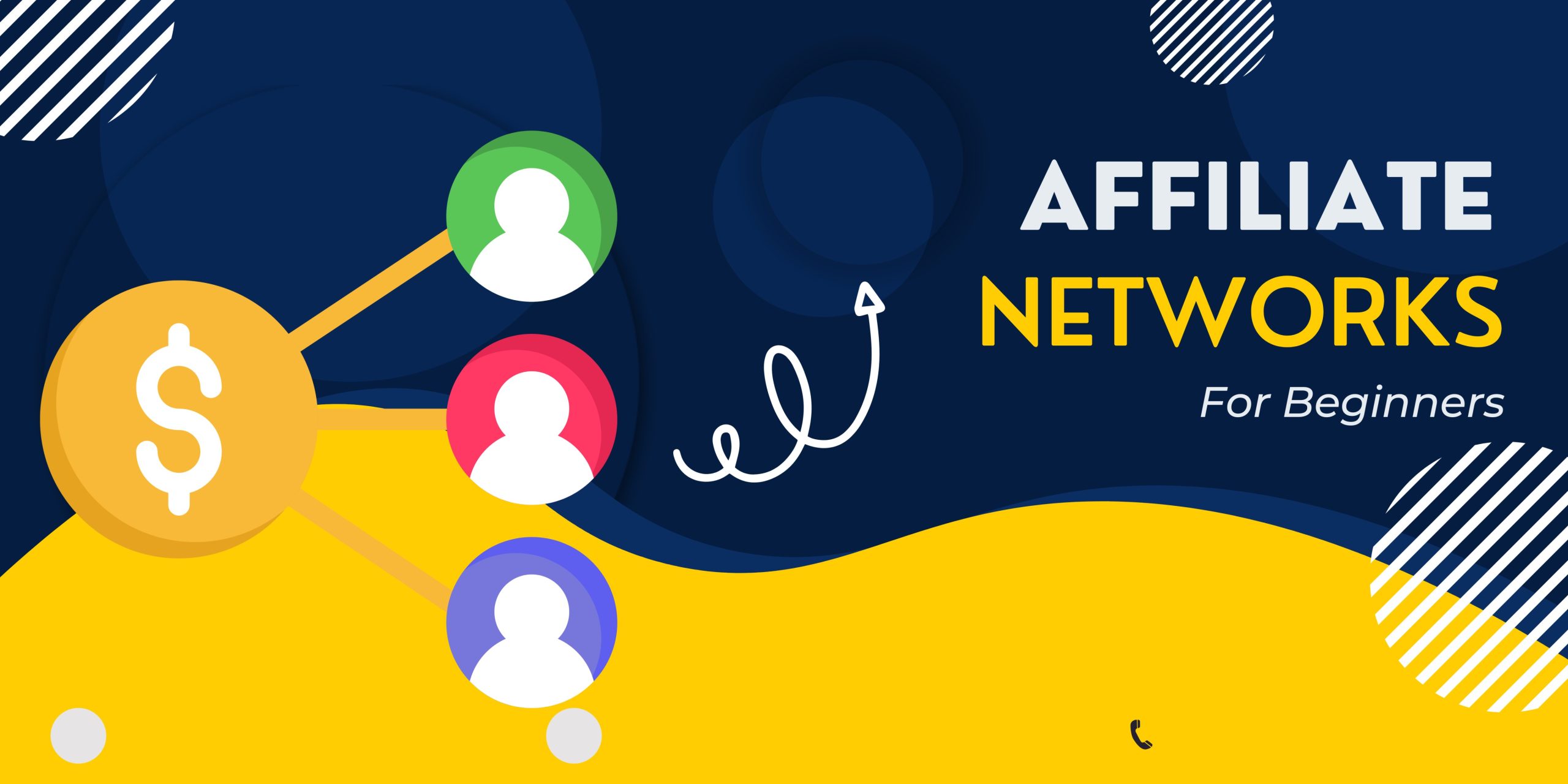 Many brands make use of affiliate networks when they do not have enough outbound sales support, have a small advertising budget and want to reach a new audience.
Many people believe that affiliate networks and affiliate programs are the same however, they are not the same. An affiliate network is made up of many programs that creators can discover and join while affiliate programs involve just a single brand.
11 Top Affiliate Networks for Beginners
Listed below are 11 top affiliate networks you can consider as a beginner. All you need to know about the platforms, and their pros and cons are listed alongside. 
Clickbank is an e-commerce platform that connects more than 6 million digital content creators to affiliate marketers. The affiliate marketers then go on to promote the content (ebooks, online courses, music, video)  to potential buyers. Affiliate marketers earn between 1% and 75% commission on sold products.
For every sale made through click bank, four parties are involved: the customer, affiliate, product seller and Clickbank. Clickbank receives 7.5% of the overall amount of any sale plus $1. Clickbank then remits $6 from the amount left for taxes and shipping. 
The affiliate marketer receives the agreed commission from the amount left after taxes and the shipping fees were deducted. The vendor receives the amount remaining.
Pros
Affiliates have access to over 4,000 unique products.

Payments are made regularly to sellers and affiliates. 

Sellers can get many professional affiliate marketers to improve the brand's sales.

60 days money-back guarantee granted to customers.

No separate payment processor is needed. 

Clickbank processes, tracks and calculates all payments. Sellers cannot cheat affiliates.

Signing up for an account is free.
Cons
Sellers have to pay an activation fee of $49.95 when the first product is approved for sale.

Clients are required to pay a $ 2.50-period processing fee for every payment that is issued to clients.

The transaction fee rate made with PayPal is 5.0%.

Affiliates who do not make any sales over months are charged for having a dormant account ($1 per day plus up to $50 per period).

Product sellers and affiliates cannot communicate directly.

The availability of many products on the platform can make it difficult to select the exact product they need.

It can also mean affiliates are so spoiled for choice that they spend hours trawling through products and trying to decide which one (s) to promote.

The high level of commission rates (often up to 75%) available may mean affiliates become biased against products that offer lower levels of commission and sellers who offer less than 50% may struggle for Clickbank's success.
Rakuten has about a thousand merchants as against the tens of thousands of merchants many affiliate networks have.
However, the merchants are some of the biggest names in various industries including Virgin Holidays, Microsoft, Udemy, Sephora, and New Balance.
Therefore, Rakuten is a great option for those who want to benefit from having a big-name brand reputation advertising on their website. 
It is easy to navigate the Rakuten site however, you need to have a website to sign up. It is initially known as Linkshare. 
Commissions are paid in 60 days through Direct Deposit, PayPal and Check.
Pros
Rakuten is a well-established brand and has been in business since 1996

The signup process is straightforward and easy. 

Affiliate links and banners can be created without needing extra support 

They are known for big housing brands in different industries, which gives them leverage.
Cons 
Occasionally, Rakuten experiences log-in issues due to system updates or general maintenance (without prior notice), which disrupts the smooth use of the website.

Rakuten is behind in real-time reporting, new or additional transactions take time to update on the affiliate's dashboard.  
CJ Affiliate founded in Santa Barbara, California in 1998 is one of the biggest affiliate networks in existence. It has an 8.15% market share and was initially named Commission Junction. 
Pros
One of the pros of using CJ Affiliate is that it is easy to create an account. All you need to do is complete seven steps, including filling in your contact information and adding your promotional property. 
Cons 
Even though beginners can use CJ Affiliate, it is more useful to advanced affiliates and developers because CJ Affiliate has an open developer portal for API access. 
The month's commissions are usually paid on the 20th or 28th of the next month.
Digistore24, an affiliate network from Germany, has over 25,000 active affiliates and had over 4.8 million transactions in 2020. Membership on Digistore24 is open to citizens of any country in the world. Signing up is easy. 
Although there are fewer products on Digistore than ClickBank, Digistore still covers a lot of the niches Clickbank covers. 
Payments are made through ACH (Automated Clearing House Network), Wire Transfer, and PayPal. Affiliates usually get a 50% commission on products sold.
5. ShareASale
ShareASale is an affiliate platform which was acquired by the AWIN Group in 2017. Having gotten tens of awards as a service provider, ShareASale helped the AWIN Group generate $1 billion in revenue for publishers and $14 billion for advertisers. 
ShareASale is free to join and apply for programs.
It should be considered if you intend to start affiliate marketing with no money. You can join the network with your social media account or website. It is a good option for bloggers and influencers.
ShareASale has more than 16,000 merchants therefore, there are various product categories and affiliate products to choose from. The programs offer a wide range of commissions, from 1% to 300% commission rates.
Payments are usually made on the 20th of each month. It would be paid on the nearest business day if the 20th day falls on a weekend. Payments are made through Paper check, Payoneer and direct deposit.
6. PartnerStack
PartnerStack, an affiliate and partner management platform specialised in B2B SaaS is a  built-in marketplace and automated payment systems designed for consistent revenue and accelerated growth for software businesses and partners.
Many of its clients are big names like Stripe, monday.com, and Webflow who use the platform to manage their various partnership programs.
PartnerStack software is simple to use, greatly customizable and offers robust data and analytics although it needs to be mobile-friendly. It has excellent customer service and is trusted by top-notch affiliates. 
7. Amazon Associates
Amazon, which is currently the largest online marketplace, is a great affiliate program for bloggers or influencers especially. With Amazon associates, you can get up to a 20% commission on sold products. 
Commission rate: Anywhere from 1% to 20% commission, depending on product type. Amazon also provides different flat commission rates for what it calls "special commission income."
Payments are made 60 days after the current month ends. That is, payment for commission earned in February is received at the end of April. Also note that with Amazon, payment is withheld until you earn a minimum of $10 as an affiliate marketer. 
Payment is made through either Direct deposit, check, or Amazon gift card.
8. Avangate Affiliate network
Avangate Affiliate Network founded in 2006 is best for bloggers who are in a niche that focuses on software or digital products. 
Avangate Affiliate Network offers the ability to use a location-targeted shopping cart. That means if you're trying to reach a specific market location, you can deep-link them directly to a localised cart.
Tech-savvy bloggers who have a dedicated website and want high commissions from digital products and online courses will find Avangate Affiliate Network very useful.
Payments are made through Wire transfer, PayPal, Check, or Avangate MasterCard (in partnership with Payoneer).
eBay Partner Network was founded in 1995. It was one of the first marketplaces that connected buyers and sellers online. 
Commissions are paid based on the profit made on a sale which makes them vary greatly. 
eBay appeals to almost any location as an affiliate program. Someone sold a bag of air from a Kanye West concert for $65,000 in 2015 on eBay. 
$0.50 to $1.00 is earned on eBay when someone who purchased anything in over 12 months on eBay, clicks through one of your ads and begins bidding on products. An additional commission is earned on completed sales. Commission rates are fixed on each product depending on the type of product.
Payments are through Direct deposit or a verified PayPal account.
FlexOffers has over 12,000 advertisers (including big names like Samsung, Wayfair and Sephora). It's user-friendly and easy to navigate.
Free blogging websites like WordPress, Wix, Blogger and BlogSpot are accepted as traffic sources. Its cookie duration is 30 days. 
FlexOffers is a great choice for those who intend to start affiliate marketing with little or no money and also want to promote big brands.
Commissions earned are processed 60 days after and payments are made through Bank transfer, Wire transfer, Check, or PayPal.
GiddyUp established in 2013 has offices in Seattle and Ventura. New affiliate marketers have access to an affiliate partner manager who will help to answer digital marketing questions. 
GiddyUp also makes a point of showcasing its access to over 150 direct-to-consumer and e-commerce stores across a variety of verticals. With GiddyUp, you can promote physical products.
Payments are via ACH, Check, or foreign bank transfers on the 1st and 15th of every month, and a minimum of $25 is needed before you can cash out.
Key takeaways
Affiliate networks and affiliate programs are not the same.

There are affiliate networks that require no money to start up and are beginner-friendly.

Affiliate networks seek to connect sellers to potential buyers through affiliate marketers.

Bloggers can earn money from blogging by promoting offers from affiliate networks and earning decent commissions.